Women's Health Week 5 to 11 September 2022
This Women's Health Week (WHW) we have formed a community partnership with Jean Hailes and we are focusing on pelvic floor health for teens and young women, pregnancy and post-partum, and menopause and the years beyond.
We want to remind women of all ages there is much they can do to reduce their risk of incontinence. In many cases incontinence may be prevented, better managed, or even cured.
Incontinence is the loss of bladder and/or bowel control. Urinary incontinence is the most common pelvic floor issue affecting women across their lifespan whilst overactive bladder syndrome is more common in older women.
Overactive bladder is where the bladder contracts before it is full, which may lead to urinary urgency incontinence. The possibility of developing incontinence increases as we age. 
According to a survey of more than 15,000 Australian women, less than two out of ten (17.6%) do their pelvic floor exercises daily. Pelvic floor muscle training is critical for keeping your pelvic floor muscles strong. Pelvic floor muscles help control your bladder and bowel and may also help sexual function.
Incontinence facts: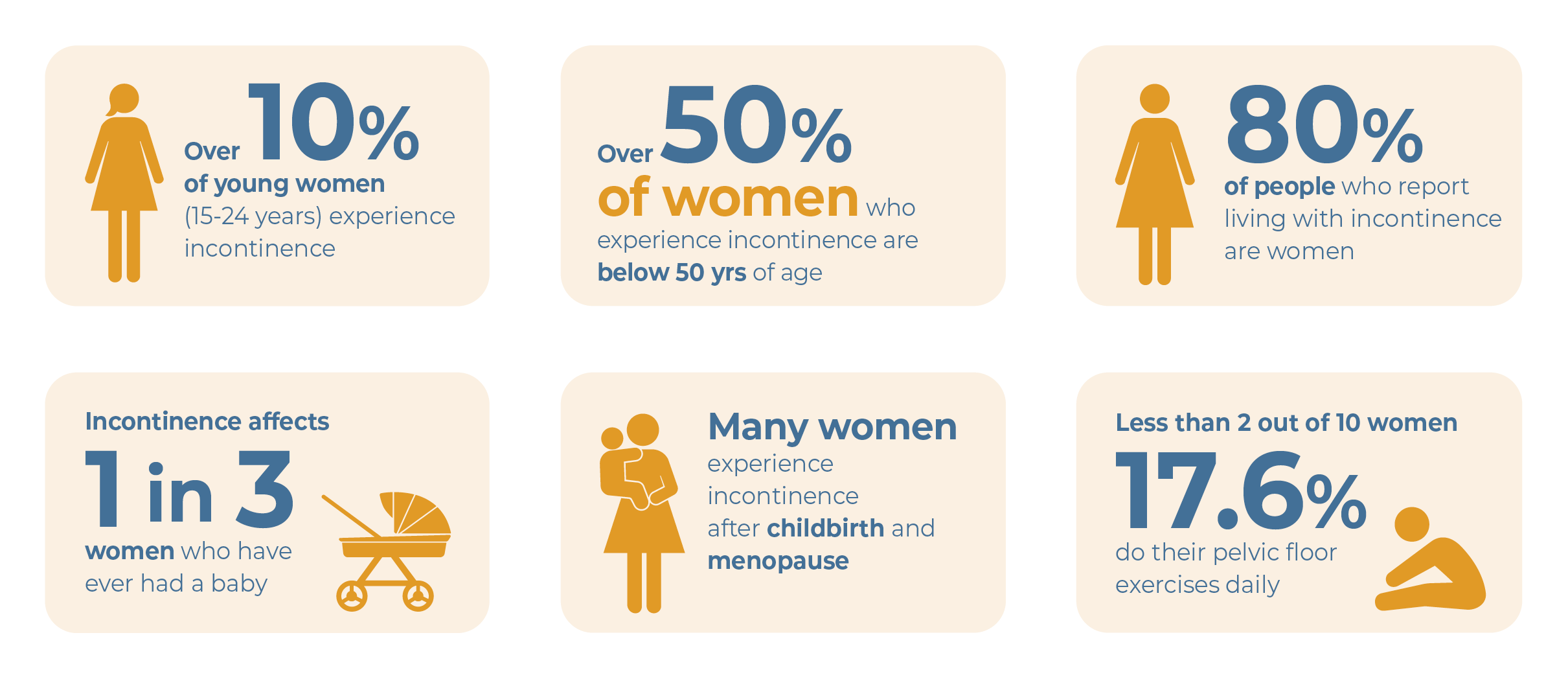 Resources
 
More information on Women's Health Week

Links
Leaking while sneezing, coughing, or exercising can hold young women back but can also be easily treated. The Go Against the Flow website is specially designed for young women to learn more goagainsttheflow.org.au 
Information on how to do pelvic floor exercises correctly can be found at pelvicfloorfirst.org.au
Jean Hailes for Women's Health is a national not-for-profit organisation dedicated to improving women's health across Australia through every life stage.

Jean Hailes Women's Health Week
5-11 September 2022 is the biggest week in Australia, dedicated to good health and wellbeing for women, girls, and gender diverse people.
 
 
References 
Alperin M, Burnett L, Lukacz E, Brubaker L. The mysteries of menopause and urogynaecologic health: clinical and scientific gaps. Menopause 2019 Jan;26(1):103-111. doi: 10.1097/GME.0000000000001209.
Women's Health Survey Report - 2018
100