Tue 30, Aug 2022 , News , Bridge Magazine
When 24-year-old Christin Young walked into the urology clinic at a major Sydney hospital, she was struck by the fact that she was the only person under 30 in the room. "There was nothing to validate me as a young person experiencing incontinence," she says. "There was no information at all about urinary problems in young people and I felt it reinforced that incontinence is an older person's issue and it was not okay for me to be experiencing it."
Christin experiences urinary incontinence that to date has not been medically diagnosed, despite undergoing every investigative procedure imaginable. "Lacking an official diagnosis has left a large question mark hanging above my head, even after years of medication, Botox, stress tests, ultrasounds, and other treatments," says Christin. More recently she has been experiencing digestive symptoms, which for now have been placed under the umbrella of irritable bowel syndrome (IBS).
"The first time I remember leaking I was 16 and, on a train, making a big journey by myself. I was wearing my favourite jumpsuit and I remember it happened on the return trip and feeling wet and so embarrassed. Walking onto the platform on the way home I was sure everyone was looking at me and they knew," says Christin. "It turns out it wasn't a one-off situation. It then became a continuous problem."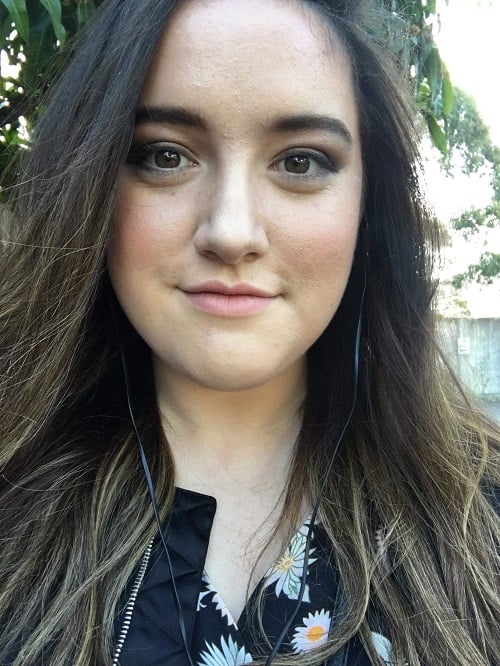 Since then, Christin has worn sanitary pads every day and says she can't go anywhere without being well prepared beforehand. "My incontinence is triggered by everything, particularly exercise, so I tend to be overly cautious," she says. "The national public toilet map (NPTM) app has been a lifesaver for me. Every outing for me revolves planning around where the public toilets are, and I need to know there will be somewhere safe and clean to dispose of the pads."

Christin also lives with paroxysmal kinesigenic dyskinesia (PKD), a distressing condition she developed at the age of 13 which presents visually in a way that can be mistaken for epilepsy but is not the same. While she says she was never embarrassed if she fitted in front of people, talking about, or revealing her incontinence filled her with enormous shame.
After deciding to write her personal story of lived experience with incontinence, Christin says it took her two weeks to summon the courage to post it. "A few years ago, I wouldn't have been able to talk like this," she says, "but now I feel super proud of myself for sharing." Encouragingly, the feedback and support she received was overwhelmingly positive, with many acknowledging her courage for 'saying her truth.' This has really raised Christin's energy and her desire to reach out to others going through the same thing.

Christin would like to see and aims to be part of a support group for young people with incontinence to share their stories and experiences. In the meantime, she encourages young people to reach out to her and others who have shared their story. "There is no shame in being in the situation you're in, but you need to process your insecurity and how you feel about it in your own time. Fear of shame and stigma is going to be different for everyone," she says, "but never be ashamed of the things you don't have any control of."
A passionate advocate for chronic illness and disability, Christin's message is to live your life to the fullest despite it. "I'm hopeful that one day I'll be able to effectively treat my incontinence, but until then, I plan to keep enjoying life the best I can," she says.
"There is so much stigma for people my age dealing with this issue. I wish, as a younger girl, I knew that I wasn't alone with incontinence within my age group, and there are many ways to live my life to its fullest despite it. My life could have been so much easier if I had someone to talk to about it."
60