Tue 26, Apr 2022 , Bridge Magazine , News
Council on the Aged (COTA) Victoria
Sadly, older people often experience ageism, which can result in them being viewed as a homogenous group by policymakers who make decisions on
funding, support services and legislation. In some settings, our rights and opinions appear to matter less as we age.
Nicky Barry from the Council on the Aged (COTA) Victoria says she often assists people who are capable of making decisions and interacting with services independently but are not given the opportunity because of the way the system is set up.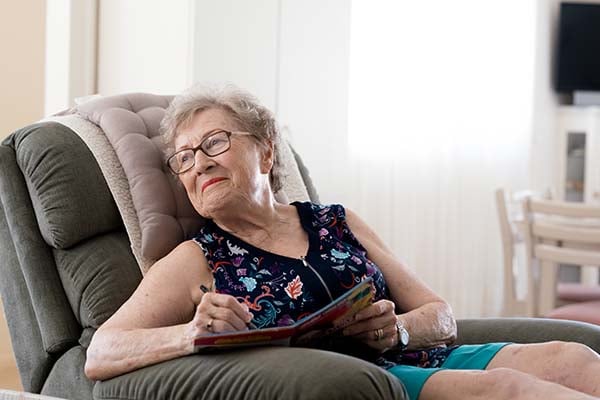 In addition to accessing services, COTA assists older people with transport, in-home care, housing, and the growing digital divide associated with technology.
There are lots of people who call their information line 1300 135 090, and particularly the Aged Care Navigator program, regarding continence issues.
Older people with incontinence can experience embarrassment or self-imposed isolation as well as concern about the cost of continence aids. They may also have trouble practically accessing services, and mistakenly believe that it is just something they need to deal with as they age. Everyone has the right to access appropriate clinical advice and support. Continence issues may unconsciously and indirectly affect people wanting to live active lifestyles as they age. "We know that some people restrict their time out in the community and prefer being close to a toilet and washing machine," says Nicky. My Aged Care is a federal program for those over 65 (50 for those who identify as Aboriginal or Torres Strait Islander) to access in-home care services through Commonwealth Home Support, Home Care packages or moving into a residential facility. Once registered with My Aged Care, a qualified assessor will meet you to discuss your general health, what supports you need, and any physical or cognitive challenges you may have. At the end of the assessment, you will receive an annual funding package (like the National Disability Insurance Scheme) and the funding will be classified from levels one to four, depending on the amount of assistance you require.
"At the moment, there are very few options for self-managing a My Aged Care package, but we're hopeful over time that will change. The system can be
exhausting for people but when it works well, it helps people live in their own home," says Nicky.
COTA Victoria also has established exercise programs for older people. Their primary program, Living Longer Living Stronger, focuses on core strength, mobility, and balance. In addition, COTA Victoria fitness staff often give talks about strengthening the pelvic floor and how this relates to continence.
To find out more go to the COTA Victoria website.
60