Wed 17, Feb 2016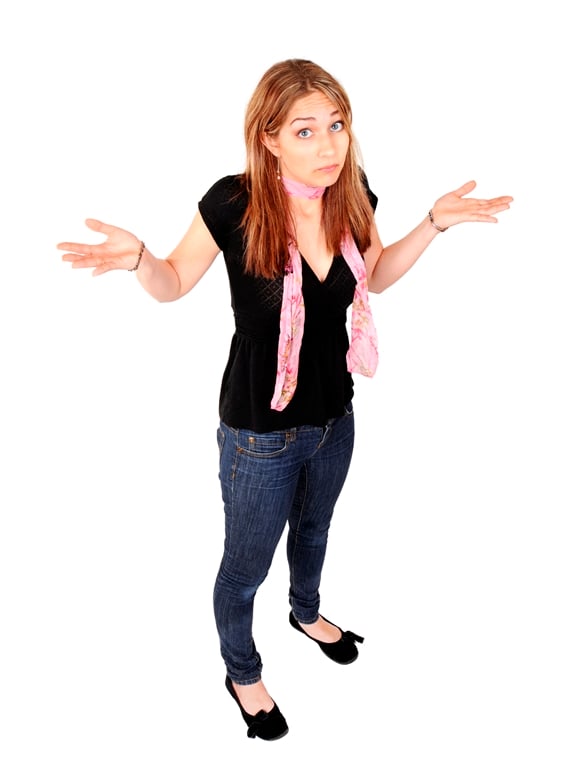 Reviewed: 17 August 2022
Women go to great lengths to keep their hearts and bodies in shape, but the one critical area of their body responsible for keeping them continent is often not thought about until a problem arises.

HERE ARE THE THREE COMMON WAYS WOMEN FORGET TO LOOK AFTER THEIR PELVIC FLOOR.

1. Thinking wearing pads is the only option

Women who put up with bladder leakage or incontinence by wearing pads may put up with it rather than looking at having it treated. Incontinence, no matter how light, won't go away by itself and will often get worse if left alone. In the majority of cases, incontinence can be cured or improved, often with a few small lifestyle changes.

Continence specialist and women's health physiotherapist Dr Patricia Neumann says that while pads might help in the short term, women need to focus on the long term.  

"There's lots of help out there, like through the Continence Foundation of Australia or their Helpline, so fixing the leakage is a realistic goal for most women. The sooner you tackle it, the better," Dr Neumann said.

 2. Not drinking the right amount of water
The ever present water bottle has a lot to answer for, with women routinely consuming up to three litres of water a day in the mistaken belief it's good for their health.
There is no scientific basis to this practice and apart from a few medical exceptions, the correct volume to drink is the amount required to satisfy our thirst; no more, no less.  Drink regularly throughout the day.

Urogynaecologist Dr Ian Tucker says that as well as increasing the risk of incontinence, excessive water intake could be dangerous if taken to extremes. He also dispelled the myth that only water was good for hydration: "Any liquids, including tea and coffee, are suitable for hydration. Alcohol, a diuretic, is the only exception," he said.

However, Dr Tucker warned against too many fizzy or caffeine-based drinks. "They could trigger urge incontinence (or rushing to the toilet and leaking on the way) in people with bladder problems," he said.
 

3. Not exercising correctly

Lunges, squats, planks, high-impact exercises are fine if your pelvic floor is strong and in good shape, but they can cause incontinence if your pelvic floor is not up to it – something many women will already know.

Overdoing exercises that increase intraabdominal pressure or exert downward force on the bladder and pelvic floor and can damage the pelvic floor, causing long-term problems.

However, strenuous exercise isn't the only culprit. Being overweight, constant heavy lifting, a chronic cough or frequent straining on the toilet (due to constipation) can have the same effect.

Fitness professional and Pelvic Floor First ambassador Marietta Mehanni says the pelvic floor muscle group, like any muscle in the body, needs specific training to help avoid incontinence.
"The best thing to do is to start focusing on strengthening your pelvic floor, as you would with any other muscles of your body," she said.

"It's important you're doing pelvic floor exercises correctly and if you're not sure, have an assessment by a pelvic floor physiotherapist or nurse continence specialist."

The free, confidential National Continence Helpline (1800 33 00 66) is staffed 8am-8pm Monday to Friday by nurse continence specialists who provide advice, free resources and information on local continence services.
 
60