Wed 16, Dec 2020
"I would encourage anyone with incontinence to get help no matter how long you have had it."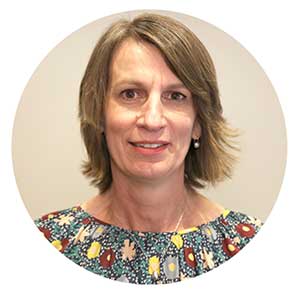 Janie Thompson is the Continence Foundation of Australia's new Clinical Services Manager, leading the National Continence Helpline.
What is a continence service? How can I get a referral or know if I need one?  
A continence service or clinic often has a team with different health professionals such as Nurse Continence Specialists, Pelvic Floor Physiotherapists, Geriatricians and Urologists. Some services may have one or two health professionals, especially in more rural and remote areas.
These professionals can do a continence assessment to look into why and how you need help. They will work with you to make a management or treatment plan based on your goals (for example, to be able to go out and visit friends and family, to get out of bed less at night).
Some continence services need a referral letter and your GP or specialist can organise this if you need one. Other services let you refer yourself. The National Continence Helpline (1800 33 00 66) can help you find continence services in your area.
What can I expect?
You will be asked to share your story. This will be used to work out what type of bladder,or continence problem you have.
Questions may cover:
continence symptoms like how often you go to the toilet  

if you need to rush to get to the toilet or leak on the way  

if you leak when you cough or sneeze etc.  

any health issues, operations, medications
Physical checks, urine tests, and ultrasounds are often part of a continence assessment.  
The assessments are detailed, but very important information is collected to help improve or cure your continence concerns.
For confidential information and advice, you can phone the National Continence Helpline on 1800 33 00 66 (Monday to Friday, 8am to 8pm AEST). 
This story was first published in Bridge Magazine. Subscribe and receive Bridge straight to your inbox. 
60