Wed 17, Jun 2020 , World Continence Week
By Dr Samantha Pillay MBBS FRACS, Urological Surgeon 
Are you worried about running out of toilet paper and not being able to travel? I'm not talking about COVID-19, but a health problem affecting millions of Australians every day – incontinence.
It's World Continence Week (15-22 June) and senior Australians are being warned that issues with continence could spoil their retirement plans.
As people live longer, disease prevention and staying healthy in the second half of one's life, rather than income could be the dividing factor between the haves and the have-nots.
As a urological surgeon, I'm passionate about motivating Australians to adopt healthy lifestyle habits to prevent incontinence. Our increasing life expectancy is taking us into unchartered waters (pun intended), with problems from living longer not faced by previous generations.
Living life with a focus on long term disease prevention should start in childhood.  We are planning a marathon, not a sprint to the finish line.  Good bladder and bowel habits can help prevent problems in later life.  Turing fifty nowadays might mean you are just halfway in life.  In the second half of your life, looking after yourself to maximise your quality of life should be like taking on a second full-time job.
My call to action, to motivate people to include pelvic floor exercises in their everyday routine is simple: "As far as your pelvic floor muscles are concerned – Use it or lose it!"
Pelvic floor exercises can help prevent and treat bowel and urinary incontinence.  Just like other parts of your body some effort is required to maintain optimal function.  Are you someone who exercises to keep fit but never does pelvic floor exercises?  If you don't do pelvic floor exercises what do you expect is going to happen to those muscles with age?  Women live longer yet experience more urinary incontinence than men with age.  Over 50% of Australian women over 50 years of age experience urinary incontinence.
Incontinence impacts on one's self-esteem, relationships, ability to work, exercise, travel, socialise, choice of clothing and activities and it can lead to depression and self-isolation.  Who needs another reason to self-isolate?
Patients commonly seek treatment because their incontinence is preventing them from doing the things they want in life.  It might be travel, car trips, visiting friends, taking long walks, or concern over getting through a significant event like a wedding or a hip replacement.   Importantly, incontinence is one of the leading reasons Australian seniors are admitted to residential aged care.
This World Continence Week, the Continence Foundation of Australia is encouraging Australians to invest time in 5 Healthy Habits to prevent incontinence. The habits include a healthy diet and staying hydrated, 30 minutes of physical activity every day, pelvic floor exercises and good toilet habits. 
Investing in your health and wellbeing throughout life can prevent problems later on and it's never too early or too late to start. 
For further information, advice and support you can phone the National Continence Helpline on 1800 33 00 66. The National Continence Helpline is a confidential service that operates Monday - Friday, 8am - 8pm (AEST).
---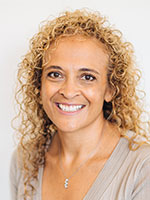 Dr Samantha Pillay MBBS FRACS is the Director of Continence Matters, specialising in Female Urology and Fluoroscopic Urodynamcis, which she established in 2002. Dr Pillay was the Chair of the Female Urology Special Advisory Group for the Urological Society of Australia and New Zealand from 2007-2013 and has held various board and committee positions with several organisations including the Urological Society of Australia and New Zealand, Continence Foundation or Australia and the Australian Medical Association.
Dr Pillay has dedicated her career to treating patients with incontinence in addition to educating the general public and health professionals.
60