Wed 02, Jun 2021 , Bridge Magazine , Health Articles
Exercise can unleash some great effects in us. After all, who doesn't want improved mood and better sleep?
Men's Health Physiotherapist Thomas Harris takes us through his top tips for men to think about their pelvic floor while strength training or doing active hobbies.
1. REMEMBER YOUR PELVIC FLOOR
The pelvic floor muscles can be trained, just like other muscles. For some men who are constantly bracing themselves for movement, their dysfunction (problem) may be due to pelvic floor overactivity. Continence professionals such as physiotherapists and nurse continence specialists can help with 'down training' and relaxing techniques.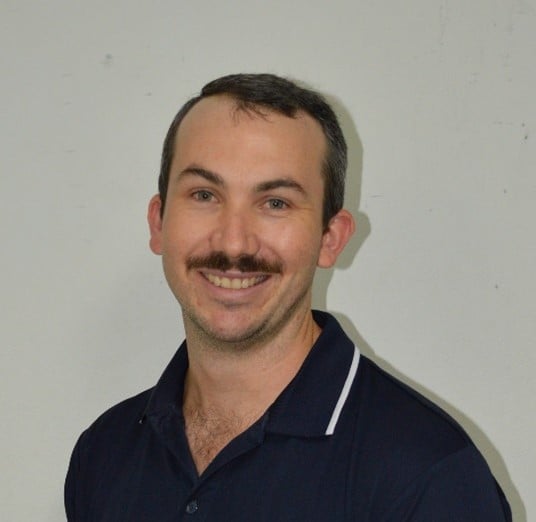 2. GO SLOW AND STEADY WITH CONSISTENCY
The key is to slowly build up your exercise load. Our pelvic floor muscles can adapt to the loads placed on them, provided we give them time! Keep your pelvic floor healthy and give it time to adjust. 
3. AVOID OVER BRACING AND LIMIT THE USE OF WEIGHTLIFTING BELTS
 Weightlifting belts are not usually required for the average gym-goer who is lifting weights. If there has been a previous injury, they shouldn't be used in place of a proper rehabilitation and return to training program. To the best of my knowledge, no studies have looked at the effect of weightlifting belts on the male pelvic floor. 
4. ACTIVATE THE PELVIC FLOOR WHILE LIFTING.
Activate (squeeze) the pelvic floor during lifting movements. Be sure to relax it between reps, sets and when resting. The pelvic floor can be activated by thinking of the following cues:
•    drawing the penis into the body
•    stopping the flow of urine
•    trying to hold back a fart 
5.  ONLY LIFT WITHIN YOUR MEANS AND RANGE OF MOVEMENT
Lifting too much can place added pressure on the pelvic floor. If you are experiencing leakage when lifting, reduce the load or the range of movement to a manageable level where you can maintain control. Seek more advice from a continence professional if leaking in the gym. 
This story was first published in Bridge Magazine. Subscribe online.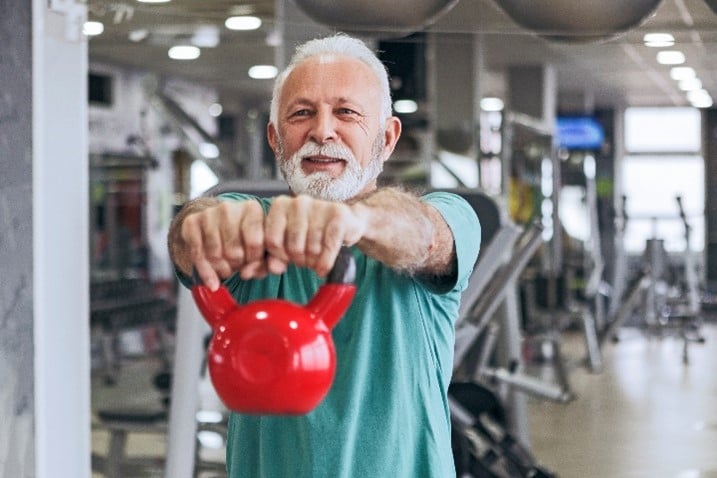 6.   KNOW THE SIGNS OF INCONTINENCE
Leaking urine or noticing marks in your undies after an exercise session isn't normal. If you are noticing these symptoms, it can be the sign of an underlying pelvic floor issue. A nurse continence specialist or pelvic floor physiotherapist can help. 
7.    MOVE WITH GOOD FORM AND TECHNIQUE
Try to keep a good posture when lifting weights. This helps the pelvic floor to work in its best position. Lift with good technique and slowly increase your range of motion. 
8.    BE CAREFUL OF NUTRITIONAL DRINKS AND POWDERS THAT CAN INCREASE CONSTIPATION
Some nutritional supplements (including protein powders) have added fillers which can lead to an increased risk of constipation. Being constipated and lifting heavy weights with more abdominal bracing can place lots of stress on the pelvic floor and increase the risk of pelvic floor dysfunction. 
Phone the free National Continence Helpline 1800 33 00 66 to speak to a nurse continence specialist about bladder and bowel health. 
This story was first published in Bridge Magazine. Subscribe and receive Bridge straight to your inbox.  
 
60