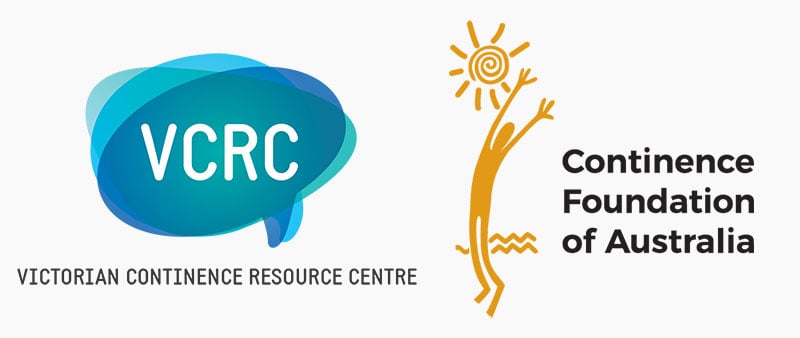 The VCRC has now unified with the Continence Foundation of Australia. If you are looking for information that was on the VCRC website, please use the links below.
 
VCRC Bladder and Bowel Clinic
NDIS Continence Services (via Telehealth Bookings) is now available through the Continence Foundation of Australia, please click here.
 
VCRC Online Shop
Please visit the Continence Foundation of Australia Resources page.
 
Resources (including Children's Resources)
The Continence Foundation has a wide range of free resources covering topics related to bladder and bowel control health for all age groups. You can search our free online resources here. These resources are available to be downloaded and shared. Some of these resources can be ordered in hard format for distribution if needed.
View more information on One Step at a Time booklet and tip sheets for parents with children who have special needs here.
Events
Continence Foundation of Australia Events can be found here.
 
Professional Development
If you are looking for professional development options for continence health, please visit our Continence Learning Page.
100