Wed 16, Dec 2020 , Bridge Magazine , Personal Stories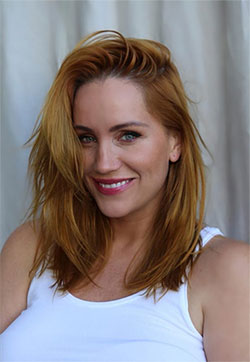 Jules Robinson wasn't afraid to share a huge life experience – marriage – with Married at First Sight TV viewers across the nation. The 37-year-old business owner and Always Discreet ambassador has continued this trend in 2020, this time opening up about her pregnancy and urinary incontinence.  
"I can't really pin-point an exact moment when I experienced my first accident. Like the one in three women in Australia, I've definitely experienced this a few times in the past. It was only until my pregnancy I started properly researching incontinence." 
What does family mean to you?
Family really is everything. We're feeling this now more than ever after the birth of our baby boy, Oliver, in October. There's no doubt this year has only brought to light the importance of family. They are the people that are there after a bad day, my support network cheering me along on the sidelines, or just a familiar face to have a laugh with.  
Do you have advice for people wanting to discuss incontinence with their own family and friends?  
My experience got me thinking – why aren't women talking about this more? I think there's a strong perception that it only affects older women, and the women who experience it feel unattractive or unfeminine or that there is something wrong with them. But it's actually quite common. 
Out of curiosity, I did a bit of my own research with a group of my girlfriends. Out of the 17 that I asked, only two of them had never experienced bladder leaks. Only two! I'd really encourage you to open up with your family or friends. Just start the conversation (even if it may feel a bit uncomfortable to start with) and I guarantee you will feel relieved and empowered afterwards. 
What positives have come out of those conversations?  
One of the biggest things is that I can take comfort in knowing I'm not alone. There truly is something empowering about sharing your own experience. If anything, it's helped keep the conversation open across other topics we typically keep to ourselves. 
This story was first published in Bridge Magazine. Subscribe and receive Bridge straight to your inbox.  
60