Tue 10, Jun 2014 , Health Articles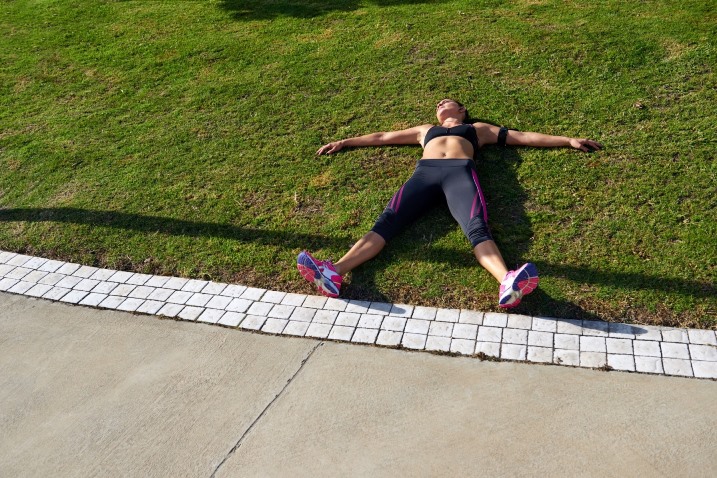 When the pelvic floor can take no more
Katherine Modoo, a continence nurse advisor in north-west Victoria, was left speechless recently after two patients presented to her clinic with disturbingly similar problems.
The women, who did not know each other, were aged in their 40s and 60s respectively. Both had re-prolapsed after embarking on a vigorous fitness and exercise program at the same gymnasium.
"The woman in her 40s was quite devastated; she'd had a vaginal repair after childbirth and had decided to start exercising to lose a bit of weight," Ms Modoo said.
The older woman, who'd had a surgical sling repair on her vaginal prolapse several years earlier, had put so much strain on the repair that it was no longer able to contain her prolapse.
According to the two women, their personal trainer had incorporated weight-bearing exercises and lunges into their intense fitness program, without any consideration given to their pelvic floor strength.
"It's a bit of a worry that there are personal trainers out there who aren't aware of the risk to the pelvic floor with certain exercises," Ms Modoo said.
She said women, particularly those with a history of pelvic floor problems, should consult their doctor or health professional before embarking on any new exercise program.
"It's great to want to exercise and be healthy, but if there are any exercises that risk damaging the pelvic floor, women need medical advice from the doctor or the surgeon who did the work so there's no risk of injury or a repeat of the prolapse," she said.
Ms Modoo said there were many ways to get fit and lose weight without risking the pelvic floor.
"When the younger of the two women told me she wanted to lose weight, I thought, 'oh no! Why didn't you go walking or swimming?' There are so many other ways to exercise that are friendly to the pelvic floor." 
She recommended people go to the Continence Foundation's Pelvic Floor First website (pelvicfloorfirst.org.au) for an overview of pelvic floor-safe exercise.
"It's a fantastic website, fact sheets and lots of other resources for personal trainers and anyone who want to exercise without injuring their pelvic floor," she said.
60