Thu 05, Dec 2019 , Q & A , Bridge Magazine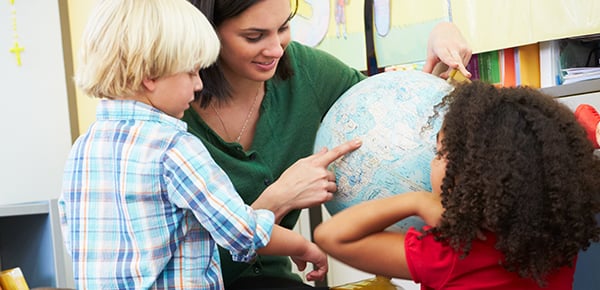 Starting school can be tricky – even without any continence concerns. Janine Armocida, Nurse Continence Specialist working for the National Continence Helpline (1800 33 00 66) and Maternal Child Health Nurse, shares her top tips for toilet training and school readiness.
My child uses the toilet but prefers to wear pull-ups to open their bowels. How do I encourage them to switch totally to the toilet?
The main thing is that your child is opening their bowels and not becoming constipated. It is important to have some boundaries around a child who asks for a pull-up to open their bowels. For example, they should be encouraged to sit on the toilet with the pull-up on to open their bowels or go into the toilet or bathroom, and not go into their bedroom or hide behind the curtain. If your child responds to rewards, this can often help to encourage them to use the toilet. Remember that rewards need to be immediate and not too big.
Always use positive language and give your child clear direction and praise for positive behaviour such as following your instructions. It is worth speaking with an experienced continence health professional so an individual toileting plan can be made.
How can I prepare my daughter for the new environment of school and unfamiliar toilets?
It is important that your child knows where the school toilets are, feels comfortable to use them and can go to the toilet when they ask.
The school toilets should be clean and have doors that lock, toilet paper and soap to wash hands. If you don't believe your school toilets are as good as they could be, it is worth encouraging your school to take up the Toilet Tactics Challenge to help improve the quality of the toilets and empower the students to look after their school toilets.
Encourage your daughter to sit down to go to the toilet (even public toilets) so she relaxes and empties her bladder or bowel properly.
My child is having accidents and is about to start school soon. What should I do?
If they are starting school and still having accidents, it is important to see a health professional so your child can be assessed properly to work out the cause and treatment management. Your GP is a good place to start about your child's continence issue and can refer you onto an appropriate continence health professional, if required. You can also call the National Continence Helpline on 1800 33 00 66 to speak with a continence nurse advisor for individualised advice on management and local referrals.
A school continence care plan needs to be made with input from a health professional, the school, parent/guardian and child. The care plan may include:
supplying a change of clothes – preferably exactly the same as what your child was wearing so no one will notice if your child has changed
wipes and plastic resealable bags for dirty items, as these help to stop any odour escaping from their school bag or bin
your child being allowed to go to the toilet when they ask and potentially arranging a special signal to the teacher which means they are going to the toilet
needing to use the closest toilet to the classroom or being discretely reminded that it is time to go to the toilet.
It is important your child's teacher is aware that your child has a continence issue and knows about the continence plan so your child can be supported at school.
My child has had issues with 'holding on' and constipation in the past. I'm worried this will return once they start school. What do I focus on to help avoid it?
It is great you are aware that changes to routine have the potential to cause relapse in a child with a history of constipation.
It's important to maintain a good sitting routine on the toilet in the morning, which may mean getting up a little bit earlier. Encourage your child to sit on the toilet for three to five minutes, about 20 to 30 minutes after breakfast, as this is a time when the urge to open the bowels is strong. Make sure your child is well supported on the toilet with a footstool under their feet. Encourage them to use the toilets at school if they have the urge and to sit down properly on the toilet.
Focus on avoiding constipation, perhaps including fruit such as pears, prunes and kiwifruit to help with this. It may be a time when your child needs a laxative again so you may need a trip to the GP or pharmacist.
Call the National Continence Helpline on 1800 33 00 66 to speak with experienced continence nurses who provide information, advice and local service referrals.
Read more about children and incontinence.
60