Thu 03, Jun 2021 , Bridge Magazine , Health , Personal Stories
Steve is turning 70 this year and he's not planning on slowing down what he enjoys most: caravan adventures with his wife Pauline, working out, meeting up with friends, gardening and cheering on Port Adelaide in the AFL.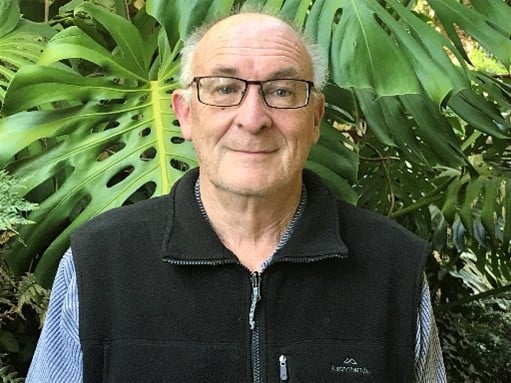 In 2008, Steve was busy with a successful career consulting for various South Australian Government Departments when tests showed prostate cancer. He decided on robotic radical prostatectomy surgery for treatment and the cancer removal was a success.
Steve went from knowing nothing about urinary incontinence before his diagnosis, to experiencing it first-hand after surgery. He was taught pelvic floor muscle exercises before surgery, using his commute to work as a reminder to do them daily.
"Even though I had an offer of a government car, I preferred to travel on the bus and have a chat with other commuters. When I was waiting at the bus stop, I'd do the pelvic floor exercises. That was my trigger – go to the bus stop, let's do it."
And the regular focus on the pelvic floor helped.
"After about the first three months, things started to improve with the incontinence," Steve says.
"As I wore a suit and was required to regularly attend meetings with Ministers and go along to the Parliament, I obviously wore a pad and had a spare suit handy just in case. You wouldn't want to walk into the Parliament Estimates Committee and you've got your trousers all wet. As it turned out, there was no real issue there, but it gave me confidence and therefore no distraction. After a while I stopped wearing pads and didn't need to for about 9 years."
"When we fast forward to today, I will wear a pad most days. I'm retired and find that if I've had a really vigorous workout, do gardening for a longer period, or a lot of work around the house, then come the afternoon I'm more likely to have leakage.
"To my mind it is a small price to pay and I say to other men don't worry about wearing pads, because it's not a big deal."
Steve is optimistic and frank – he says he could probably be more regular with his pelvic floor exercises. But he's happy with where his continence health is for now because he's able to stay active and do everything he loves.
He wants to make sure other people know about the things that help him manage his incontinence. These include an MLAK key for out-of-hours toilet access, the National Public Toilet Map, and financial help for continence products through the Australian Government's Continence Aids Payments Scheme (CAPS).
Financial help for incontinence after prostate cancer
'Prostatectomy with nerve removal or damage' and 'Radical Prostatectomy' are part of the Department of Health eligible neurological conditions to receive the Continence Aids Payment Scheme (CAPS). Find out more online or phone the National Continence Helpline on 1800 33 00 66
This story was first published in Bridge Magazine. Subscribe and receive Bridge straight to your inbox.  
Further reading: The male pelvic floor: what you need to know.
60