Wed 05, Jun 2019 , Personal Stories , Bridge Magazine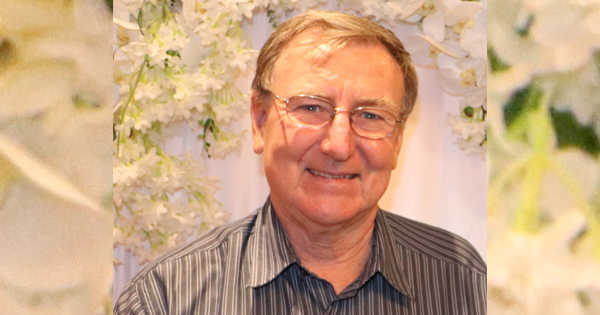 Stephen, 65-years-old, was familiar with his family history of prostate problems and had been seeing his GP to monitor Prostate-Specific Antigen (PSA) levels. After slightly-raised PSA levels were picked up, Stephen was referred to a specialist urologist who diagnosed him with an enlarged prostate. It wasn't giving him any symptoms or trouble but as a precaution the urologist continued monitoring his PSA levels, as well as other investigations.
Towards the end of 2015, Stephen noticed dark blood in his semen. This symptom continued for a couple of months before he went to see a health professional. After further tests and biopsies, Stephen was diagnosed with prostate cancer in 2018. He decided to undergo a radical robotic prostatectomy operation early in 2019 and is now thankfully free of cancer.
While the cancer removal went well, Stephen encountered trouble with catheter removal, painful urination, incontinence and bowel symptoms.
Although patients are told of the potential symptoms of prostate surgery, it is challenging to prepare yourself for when it happens to you.
"I felt somewhat a failure that my catheter issues and removals had not been plain sailing. I had not anticipated that outcome," Stephen said.
His struggles with incontinence have changed his daily life: he uses protective continence underwear, has to carry pads with him when he goes out, and experiences disrupted sleep because of issues with urinary frequency and urgency.
Despite this, Stephen is optimistic and encourages other men to undertake the operation.
"My experience is not common, so I would like this to be a positive story. I try to be positive and accept that it takes time for the healing process to complete," Stephen said.
"I look forward to when I can put all this behind me and return to regular yoga classes."
Most men regain their bladder control over time and are fully recovered within six to 12 months. However, it is important to get professional advice to help cope with bladder weakness during this time.
How do you know if you have a prostate problem?

If you have one or more of the following symptoms, you may have a prostate problem:

trouble starting the flow of urine
slow urine stream once started
needing to pass urine more often through the day or night
leaking after passing urine or between visits to the toilet
needing to pass urine again soon after going to the toilet
feeling an urgent need to pass urine
burning or pain when passing urine
blood in urine or semen
feeling that the bladder is not fully empty after going to the toilet.

Do not wait to seek help. Speak to your GP if you notice symptoms.
60