Wed 29, May 2019
The thought of a summer exercise regime strikes fear into the hearts of many. But the Continence Foundation of Australia wants to help these people live happy, active lives, without the horror of leaking.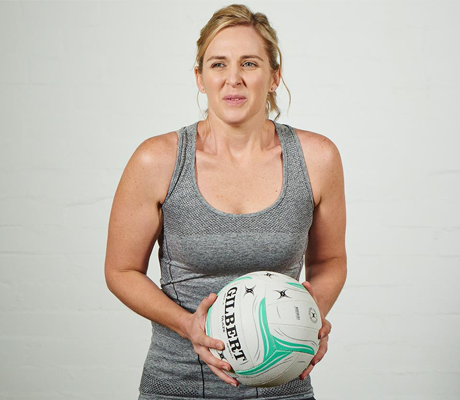 With one in four Australians experiencing incontinence, the thought of embarking on a summer fitness regime strikes fear into the hearts of many - but that need not be the case according to the Continence Foundation of Australia, the peak national organisation.
Continence Foundation CEO, Rowan Cockerell, said that despite the social taboo of incontinence, it affects more Australians than asthma and anxiety1, and for those people, the thought of a spring fitness regime can be debilitating.
"Incontinence is a surprisingly common condition that affects many Australians, though 70 percent of sufferers do not discuss the problem and its crippling impact on their lives with anyone," said Mrs Cockerell.
"For many, exercising - and sneezing or laughing - can trigger leakage, which can in turn cause anxiety, stress and embarrassment. Many choose to simply avoid it."
Mrs Cockerell said women make the majority of those suffering this socially and emotionally debilitating condition.
"Thirty percent of women experience incontinence and more than half the women living with incontinence are under 50 years of age. People who ignore the issue are often unaware of the impact incontinence has on their lifestyle, whether it be avoiding exercise or limiting social engagements for fear of an embarrassing accident."
"But while this condition is frighteningly common, it is not a normal part of ageing or having a baby and women should not have to live with it. Incontinence can be prevented, cured or better managed," she said.
"Incontinence has strong links to depression. While exercise benefits those suffering depression, when the embarrassment of leakage prevents exercise, we are feeding a vicious cycle."
Stress incontinence related to exercise is often the result of poor pelvic floor strength, which can be comprehensively addressed.
"Like a summer fitness regime, addressing incontinence is something we may prefer to put off until tomorrow, but there are resources and support available to Australians to help them spring back into exercise without the fear of springing a leak," she said.
"Treatment usually involves simple lifestyle changes and pelvic floor muscle exercises, which everyone should be doing anyway to prevent incontinence."
Things you can do if you are worried about leaking when you exercise:
Talk to your doctor or physiotherapist about your experience
Call the free National Continence Helpline on 1800 33 00 66 for confidential advice about bladder or bowel control problems
Visit www.continence.org.au for a comprehensive overview of the differing forms of incontinence and extensive online resources to help people at all stages of their lives and fitness levels
Download the Pelvic Floor Safe Exercise App for customised workouts to suit all fitness levels and pelvic floor strengths.
Talk to your personal trainer about any pelvic surgery or pelvic floor problems and ask about pelvic floor safe exercises.
Consider a fitness regime focussed on low-impact exercise including walking, cycling, swimming, water aerobics
Sit on a fitball when lifting weights and keep your legs closer together when you do lungs or squats
Mrs Cockerell said the by-products of a fitness regime that helps improve incontinence are many.
"Almost all exercise can affect your pelvic floor health. By choosing the correct exercises, you cannot only improve your overall fitness and pelvic floor health, you can also lose weight, ease depression, optimise sexual pleasure and function and prevent prolapse," she said.
60