Wed 29, May 2019 , News , Bridge Magazine

Following escalating media stories, the Australian Government announced a Royal Commission into Aged Care Quality and Safety in September 2018. We interviewed Minister for Senior Australians and Aged Care, the Hon. Ken Wyatt AM MP, to find out more about the Royal Commission.
The Aged Care sector is embarking on a period of major change with new quality standards coming in next year, as well as the revelations, reflections and internal reviews by residential care operators prompted by the Royal Commission.
Minister Wyatt said that the Royal Commission is a critical forum for Australians to tell their stories about aged care.
"It is also critical for our nation to understand how we can meet the challenges and the opportunities of delivering sustainable aged care services now and into the future. Crucial to this is helping to build a national culture of respect for ageing and senior Australians," said Minister Wyatt.
While submissions are not yet open, the stories from Australians are expected to flood in. Public consultation on the Terms of Reference received over 5,000 submissions, including from the Continence Foundation of Australia.
"The Terms of Reference give the Royal Commission a broad scope to inquire into all forms of Commonwealth-funded aged care, regardless where those services are delivered. The Royal Commission will look at the sector as a whole, without bias," said Minister Wyatt.
The Governor-General has appointed the Honourable Justice Joseph McGrath, a West Australian Supreme Court Judge, and former CEO of Medicare, Ms Lynelle Briggs AO as Royal Commissioners.
Already the Royal Commission has written to the nation's top 100 aged care operators compelling them to self-report by January on their individual operations, explain how complaints from residents and their families were acted upon and their staffing quality and levels. Operators have been warned not to interfere with the massive information-gathering underway, nor to intimidate or fire staff who they fear may become whistle blowers. Smaller operators will be asked to also respond in coming months.
The Royal Commission is Australia-wide and expects to conduct hearings and/or round table discussions in the capital city of each state and territory, and in some regional centres.
It is based in Adelaide, where the Oakden Nursing Home was closed in 2017 after stories of abuse and mistreatment. We aren't just hearing these saddening stories through our TVs and newspapers - many Australians have a personal connection to someone who has been affected by aged care quality.
Minister Wyatt said the Royal Commission will not halt current improvements to the sector.
"The health, safety and wellbeing of senior Australians is a top priority. Our Government's wide-ranging reform program will continue delivering aged care improvements."
The Aged Care Commission
One of these reforms is the new Aged Care Quality and Safety Commission (not to be confused with the Royal Commission), which is a new, independent entity being established from 1 January 2019. It will integrate what is now the Aged Care Complaints Commissioner and the Australian Aged Care Quality Agency, as well as take on the Department of Health's aged care compliance responsibilities from January 2020.
Minister Wyatt said that this move is aimed at creating a "one-stop shop" for concerns and questions around aged care.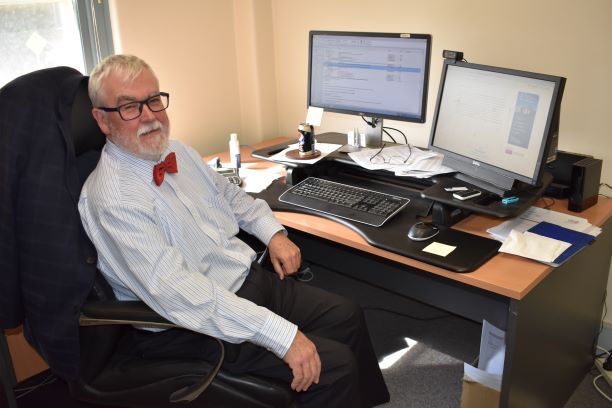 Associate Professor Michael Murray, Continence Foundation Board President and Medical Director of Continuing Care and Head of Geriatric Medicine at Austin Health, was announced as the interim Chief Clinical Advisor to the Aged Care Quality and Safety Commission.
"We commend Associate Professor Michael Murray for contributing his significant knowledge and experience in the field of ageing and are sure his insight will be immensely valuable to the work of the new Commission," said CEO of the Continence Foundation of Australia, Rowan Cockerell.
Difficulty managing incontinence is among the top three reasons Australians cite as behind their decision to enter residential aged care facilities.
The Continence Foundation of Australia is preparing a submission to the Royal Commission into Aged Care Quality and Safety and we invite you to have your say by emailing us at [email protected].
What is a royal commission?
It is the highest form of inquiry on matters of public importance, the most recent being Misconduct in the Banking, Superannuation and Financial Services sector.
What power does it have?
Members of a Royal Commission have the ability to summon people to give evidence and/or produce documents. These summonses are enforceable by imprisonment unless a 'reasonable excuse' can be provided.
What are its aims?
The purpose is to investigate and find the truth in a matter, as well as provide recommendations to improve it. Prime Minister Scott Morrison has emphasised the goal of truth-seeking, saying: "Whether there is a crisis in aged care or not is to be determined."
What will it cover?
The Royal Commission will be inquiring into the sector as a whole, including facilities that are for profit, not for profit, all sizes and from all regions. The Commission will cover topics including the quality of aged care services provided to Australians, extent of mistreatment, and ensuring aged care services are person-centred and sustainable.
When is it happening?
The Commissioners are required to provide an interim report by 31 October 2019, and a final report by 30 April 2020, detailing their recommendations.
Have your say
Email us at [email protected]
60