Tue 26, Apr 2022 , Bridge Magazine , News
Providing a Light at the End of the Tunnel - Dr Michael Whishaw
 
"Nocturia is more common as you age, but it is not always an issue with the bladder, it may be related to sleep issues, kidney issues, fluid intake or even respiratory issues. The majority of older people who get up at night make more urine at night than is normal. To wake once in the night is common, twice or more is worth investigating."
Working as a geriatrician since 1985, Dr Michael Whishaw has seen dramatic progress in the field. His patients often experience high levels of satisfaction simply because they grew up in a time with low expectations of the healthcare system where people were resigned to medical issues always being a part of their lives. The focus of geriatrics has shifted from employability, getting people to a level of health where they can return to work, to improving day to-day function.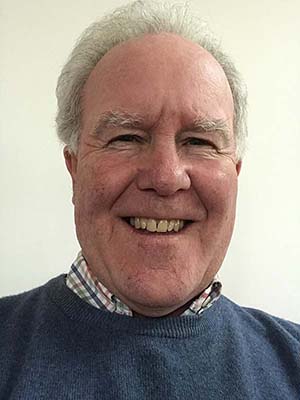 "You can't always cure, but you can improve quality of life. We often provide a light at the end of the tunnel," says Dr Whishaw.

His patients are often encouraged to make lifestyle changes such as reducing caffeinated drinks, and successfully participate in bladder training and
pelvic floor physiotherapy. Dr Whishaw wants his patients to feel listened to and receive appropriate explanations throughout the course of their management plan.
An ideal continence management plan with regular follow-up would have a three-to-six-month duration, although, it takes longer to explore all options. As a rule of thumb, a management plan will start by exploring non-surgical options. Reviewing medications is also particularly important when treating incontinence in older people as they may negatively interact with and influence bladder and bowel function.
Part of the management plan will also involve implementing a therapeutic approach. In one such case, Dr Whishaw recalls a patient diagnosed with
dementia who experienced severe nocturia (waking in the night to urinate). She seemed distressed and in pain and was urinating six times a night. After
undergoing vaginal oestrogen therapy twice a week, this was reduced to getting up once a night.
As urinary incontinence is a risk factor for falls, this treatment can also be considered a safety measure.
The Continence Service of The Royal Melbourne Hospital has a special focus on nocturia and urodynamics. Dr Whishaw finds that the nuance of
nocturia is not widely understood: "Nocturia is more common as you age, but it is not always an issue with the bladder, it may be related to sleep issues, kidney issues, fluid intake or even respiratory issues. The majority of older people who get up at night make more urine at night than is
normal. To wake once in the night is common, twice or more is worth investigating."
The Continence Service has a research base into the outcomes and processes surrounding nocturia, amongst other topics. Internationally there is consistent research being done into more effective drugs for overactive bladder. In addition, medical researchers are always searching for improved surgical methods and medication management.
60