Mon 12, Oct 2020 , Bridge Magazine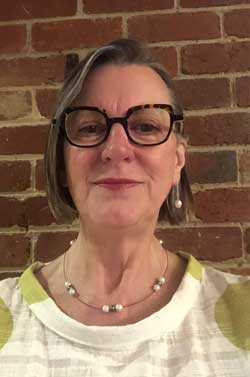 What can you expect when you phone the National Continence Helpline on 1800 33 00 66? Meet Merrill, one of the Nurse Continence Specialists who might answer your call.
Merrill McPhee has been working at the Helpline for over 15 years. She gives information and advice on bladder and bowel health topics: prevention, pregnancy, prolapse, menopause, prostate health, and more.
You worked as a midwife before working in continence. What started your interest in continence? 
I worked in the delivery suite for 13 years which I loved as it was so exciting. I moved to Melbourne when I married and worked in an antenatal (before birth) and postnatal (after birth) ward. The incontinence that some women experienced both before and after birth highlighted to me that incontinence was common, but still not normal. The sooner it is managed and treated, the better the outcome for the mother. 
Later, I also worked in aged care and found the level of incontinence shocking. I developed a keen interest in managing incontinence and my co-workers encouraged me to take this interest further and study as a Continence Nurse. 
What has it been like speaking to and helping callers during the COVID-19 pandemic? 
Some people have had issues purchasing continence products, but most have been able to access what they need. Many in the community are isolating and that has been a challenge for them. Often, older individuals are living by themselves. It is a relief to be able to speak with a human being with knowledge to improve their wellbeing. 
In June 2020, Merrill was a speaker for our World Continence Week webinars. Catch up on YouTube. 
This story was first published in Bridge Magazine. Subscribe and receive Bridge straight to your inbox. 
60