Wed 14, Jun 2023 , Bridge Magazine
Welcome to the Winter edition of Bridge Magazine. In this issue we acknowledge World Continence Week, 19 to 25 June, with a focus on the lived experience of incontinence. Over five million Australians, one in four people, aged 15 years or over, experience bladder or bowel incontinence. In this edition, we share the stories from a diverse range of people with lived experience, including Hawthorn Premiership hero and Brownlow Medalist Robert "Dipper" DiPierdomenico.      

With three stories in this edition featuring prostate health we also acknowledge International Men's Health Week, 12 to 18 June. This week highlights the importance of men's health and not just their physical health, but also their mental health and emotional wellbeing.      

 
The stories in this edition are as individual as those who share them, and the Foundation greatly values these. We hear from men and women, both young and older. Sharing these stories may help others in a similar situation and encourage them to seek help.      

Lack of support for incontinence and its associated costs, affects thousands of Australians' ability to seek and maintain employment. Sharing experiences of this makes the community aware and may motivate greater help and investment strategies for incontinence support and management. Our Helpline Q&A provides some important information on dealing with the financial impact of incontinence and how you can see if you are eligible for assistance with the cost of continence products.     

In recognition of World Continence Week, the Foundation has a variety of resources including posters, social media tiles, a newsletter and other resources to help promote awareness and understanding of incontinence during this very important week. You can find these at World Continence Week resources.      

We are also excited to launch our new podcast series, 'This is my story,' where we share the real and raw journeys of Australians who experience incontinence. Join us for these weekly twenty-minute episodes as we discuss personal stories, from the events leading up to identifying incontinence, to the steps taken to address it and how people have managed. Listen as diverse perspectives are shared on this common but manageable condition. Let's start the conversation. #ThisIsMyStory #IncontinenceAwareness. To listen to the podcasts go to https://this-is-my-story-incontinence.podbean.com/    

It is also important to reinforce that incontinence is not just a woman's or an older person's issue, nor is it an inevitable part of ageing. Incontinence is a common condition that can be treated and proactively managed. Incontinence can affect people at any age, but in many cases, it can be prevented, better managed or even cured. Seeking advice from a health professional is the first step to recovery.     

Please share this edition, particularly with those you believe might be encouraged to seek help by reading the lived experience of others. If you would like to share your story with us, please register on our website - share your story. Anyone looking for more advice on and information about bladder, bowel and pelvic health can phone the National Continence Helpline on 1800 33 00 66 or visit our website at continence.org.au  
Rowan C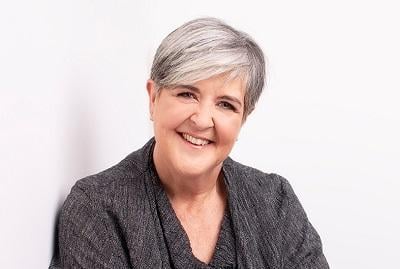 ockerell 
CEO, Continence Foundation of Australia
60