Fri 20, Oct 2023 , Bridge Magazine
Welcome to the Spring edition of the Bridge Magazine where we reflect on Women's Health Week (WHW) and our community partnership with Jean Hailes, dedicated to the health and wellbeing of all women, girls and gender-diverse people.
In this edition we focus on persistent pelvic pain, which affects up to one in four women and one in ten men worldwide. As this is a WHW issue, we look specifically at persistent pelvic pain in women and how it can impact a woman's health and wellbeing.
We focus on all types of pain including endometriosis, period pain, joint pain and persistent pelvic pain. In a recent Jean Hailes survey on pelvic pain, nearly half (44.9%) of respondents said the pain sometimes had an impact on their quality of life, stopping them from working, exercising and enjoying everyday activities. As a society, we need to be more understanding of the impacts of persistent pelvic pain and how it affects women in the workplace and in the home.
We talk to Jean Hailes' physiotherapist, Amy Steventon, about pain education and how to help people better understand and manage their pain. We also share a couple of lived experience stories, including a young woman's journey with endometriosis and pelvic pain and another story of a woman who fulfilled her long-time dream to undertake a famous walking track in Spain, whilst managing incontinence.
Our Helpline Q&A focuses on trauma-informed care and how to find safe and trustworthy services and support for those who have experienced trauma. The nurse continence specialists who staff our National Continence Helpline are currently undergoing trauma-informed training and are always able to assist with confidential advice and referrals.
Please share this edition with everyone, especially the women in your life. Anyone looking for more advice and information about bladder, bowel and pelvic health can phone the National Continence Helpline on 1800 33 00 66 or visit our website continence.org.au
Rowan C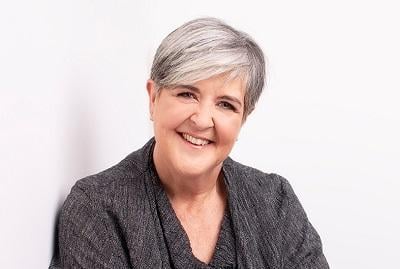 ockerell 
CEO, Continence Foundation of Australia
60