Wed 29, May 2019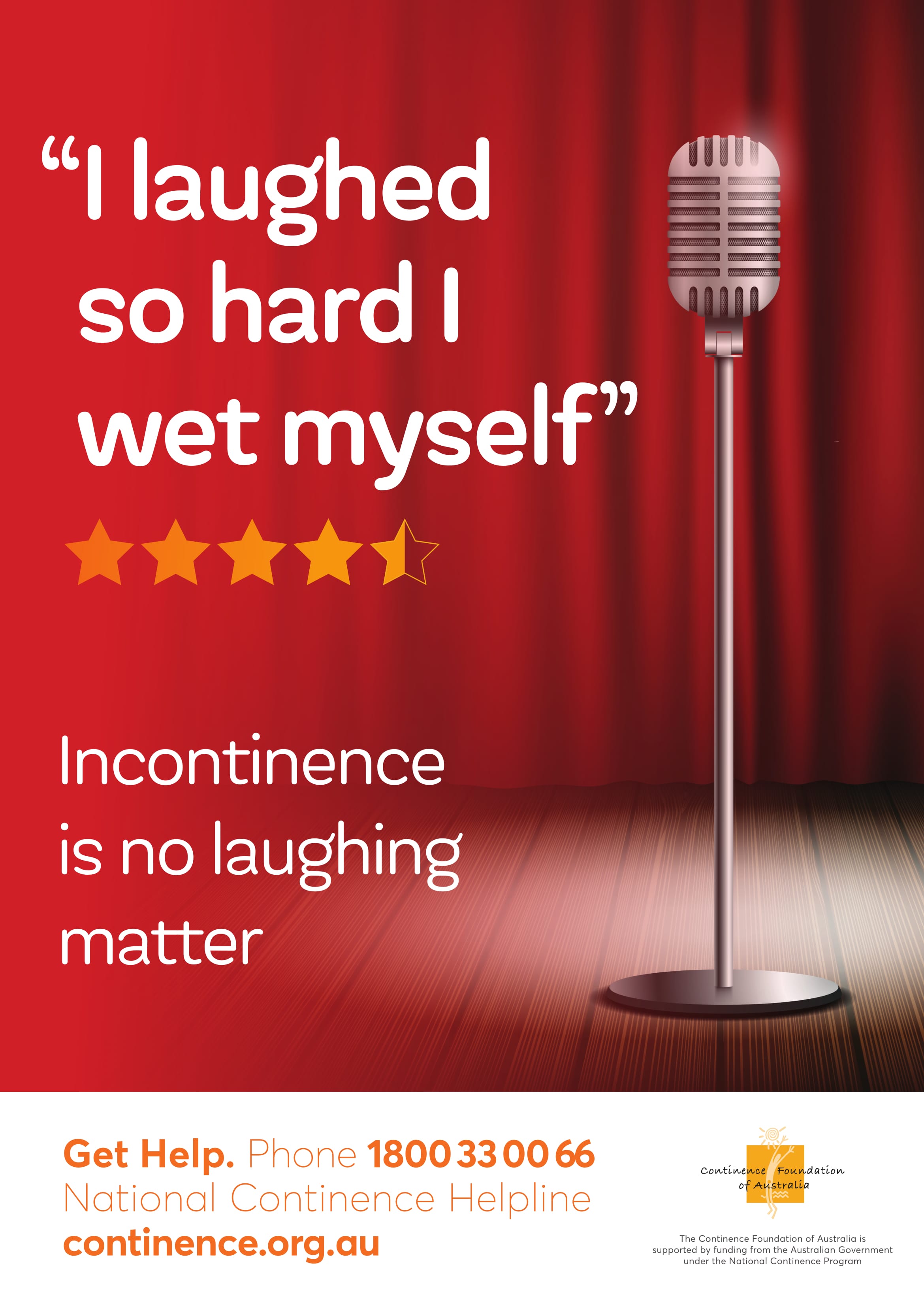 With a recent survey conducted by the Continence Foundation revealing that 85 per cent of women with incontinence simply laugh it off, it's no surprise this year's World Continence Week campaign, Incontinence: No laughing matter, urges Australians to take the subject more seriously.
Continence Foundation chief executive Rowan Cockerell said incontinence was never normal. "It might be common, but it's never normal.
"Nor should it be considered a natural part of ageing or having a baby, because it isn't," Ms Cockerell said.
"We know that incontinence invariably worsens over time if ignored, and can significantly impact a person's quality of life, with both men and women, at any age, at a higher risk of depression."
Ms Cockerell said that treatment usually involved simple lifestyle changes and daily pelvic floor muscle exercises, "which everyone should be doing anyway."
The results of the survey of 1000 women aged 30 years and over with incontinence was released ahead of World Continence Week, June 19-25. It found that 77 per cent of the women knew pelvic floor exercises would prevent or improve incontinence, but only 2 per cent performed them daily.
"Prevention is always better than cure, but early treatment is key to fixing the problem. There is plenty of help out there."
Ms Cockerell encouraged people affected by incontinence to phone the free National Continence Helpline (1800 33 00 66) for advice or information on local continence services, or to go to continence.org.au
Help spread the message - Download resources including a digital toolkit with social media posts to support World Continence Week. 
60