Thu 03, Jun 2021 , Bridge Magazine , News , Health Articles , Q & A
In our busy lives, how do we make time for continence health? Nurse Continence Specialist Janie Thompson leads the National Continence Helpline 1800 33 00 66 and answers this important question.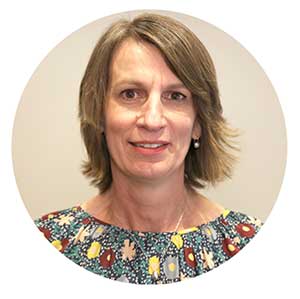 What is a quick way to help bowel and digestive health?
Fibre is great for bowel health and also plays a big role in reducing the risk of chronic disease. But most adults in Australia don't get enough of it, especially men.
You should try to have a variety of foods in your diet that contain fibre.
Ways to add more fibre to your diet:
Leave the skin on fruit and vegetables

Switch to wholegrain options when choosing bread, rice and cereals

Sprinkle some seeds and nuts over your meal, cereal or toast

Add fibre to dishes you already love. You can add beans to spaghetti bolognese, burritos and tacos.
It's important to add fibre to your diet slowly. You could do one of these changes each week. Make sure to drink more water as you increase your fibre too. Fibre needs water to help bulk up your bowel motions (poo).
Do you have advice for fitting in health appointments with work and family life?
Look to see if your GP has an online or app-based booking appointment system. That way you can see the appointments available to suit your work and life.
Be prepared for your appointment so you cover everything you want to. Try writing down a list of all the health issues and goals you want to address in the appointment. Try to see the same GP each time so you build up a relationship and they have background information on you and your health needs.
The Australian Government has extended financial support through Medicare for telehealth video and phone appointments until the end of 2021. This means you may be able to speak with your GP or specialist no matter where you are and save time on travel.
For confidential information and advice, you can phone the National Continence Helpline on 1800 33 00 66 (Monday to Friday, 8am to 8pm AEST).
This story was first published in the men's health edition of Bridge Magazine. Subscribe and receive Bridge straight to your inbox.  
60