Thu 07, Jan 2021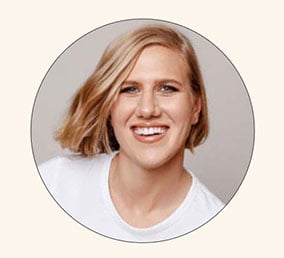 Need inspiration for a fun family dinner? Check out this healthy taco recipe from Milly Smith, Accredited Practising Dietitian. It's a great chance for kids and the entire family to get involved in making food together.
This recipe uses black beans as its protein. Beans are packed with fibre and are great for our gut health! They help to soften and keep our bowel motions regular. Don't forget to make sure you're having extra water when you are increasing fibre in your diet.  
The recipe also adds other gut-loving ingredients like vegetables, herbs and yoghurt. You can mix and match to suit family tastes.  
INGREDIENTS  
8x taco shells (toasted as per packet instructions) 
Filling options (place each into separate bowls): 
1/2 an iceberg lettuce (shredded) 
1x punnet cherry tomatoes (diced)  
1x tin corn kernels (drained)  
1x avocado (sliced, mashed or made into guacamole)  
Grated tasty cheese (for serving)  
Greek yoghurt (for serving)  
Lime wedges (for serving)  
Coriander (for serving)  
Bean filling  
1x tin black beans
1x tin diced tomatoes
½ tsp smoked paprika
½ tsp ground cumin
Salt and pepper to taste
1 tsp cornflour (to thicken if required)  
Method  
1. In a pan, add drained black beans, tinned tomatoes, paprika, cumin and salt/pepper. Bring to a simmer and cook until tomatoes have reduced by half (around 15 minutes). If you would like a thicker sauce, add cornflour.  
2. Once the beans are ready, pour them into a bowl ready to serve.  
3. Prepare taco shells and have the other filling options ready in bowls. Place the fillings you would like in your taco shell and enjoy! 
This story was first published in Bridge Magazine. Subscribe and receive Bridge straight to your inbox.  
60