Thu 05, Dec 2019 , Health Articles , Bridge Magazine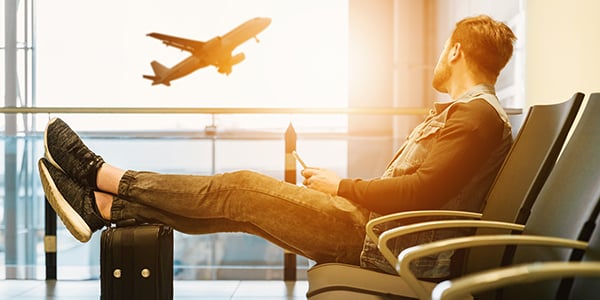 The most important thing to do when going on holiday is to plan ahead. This will make your travel experience run as smoothly as possible and give you peace of mind. Here are some tips to help you manage bladder and bowel concerns:
Plan with a health professional
Speak with your doctor about medicine or supplies you need for your trip. If possible, take enough to cover your time away and some extra to account for unexpected delays.
Ask your doctor to write you a letter that says the medication is for personal use and has details about what it is and the amount you'll be carrying. Carry this letter with your prescription and make sure to keep your medication in its original packaging. Before travelling, check that your medication is not banned in the country you're visiting.
Things to remember on 'holiday mode'
It can be easy to indulge on holidays, but food and drink that irritates the bladder doesn't take a break. These foods include: coffee, tea, alcohol, soft drinks, chocolate and sports drinks, and spicy and acidic foods.
Drink water to stay hydrated and quench your thirst, especially when in air-conditioning or hot climates.
Put together a continence kit/bag with the supplies you'll need to keep with you. These could include wipes, disposal bag, hand sanitiser, spare underwear, a change of light-weight clothing like leggings, skin cream and continence products.
Flying
Medical equipment and continence pads and products can be bulky, especially when taking many weeks' worth. The good news is that they're eligible for an exemption of excess luggage fees, where you don't have to pay for more carry-on or checked luggage. Contact your airline to confirm and ideally arrange this before travelling. It's best to carry a letter from your doctor confirming the items are needed to manage a medical condition.
You should have the option of selecting a seat when booking your flight. Think about whether you need to be close to the exit, or whether an aisle seat that is close to the toilet will make it easier for you. In economy, the toilet is usually at the back of the plane.
Speak with the airline staff if you feel comfortable disclosing your medical needs. They may be able to help you access a toilet faster if there's a line or allow you to use the business class toilet (on a case-by-case basis).
In case of turbulence or any issues, plan for not being able to leave your seat for 90 minutes. This might mean using pads or products to contain incontinence.
Spending time overseas
You may find that your regular manufacturer of continence products operates internationally and is available in your overseas destination, so give them a call. Continence organisations around the world can also help you locate products and suppliers.
When in Europe, look out for a 'WC' symbol which means toilet. Remember to carry coins as the use of toilets can attract a small fee.
Accessible travel
Check out Lonely Planet's FREE Accessible Travel Online Resources Guide which has country-by-country resources for people with a disability.
These include listings of accessible venues, toilets, equipment suppliers and tour and specialist activity operators.
On the road in Australia
There's so much to experience in Australia! If you're planning a road trip or visiting new locations, the free National Public Toilet Map can help you stress less about finding a toilet stop. The Toilet Map has over 19,000 publicly available toilets listed and information on their opening hours, accessibility and facilities.
Features include:
Finding nearby toilets by location, address or postcode
Entering journey details (start and end point) to find toilets along the way
Registering an account to save your maps and trips
Filtering results to show you toilets with selected features like accessible parking, LH/RH transfer, showers and MLAK key.
For more information read our travel tips page
60