Wed 29, May 2019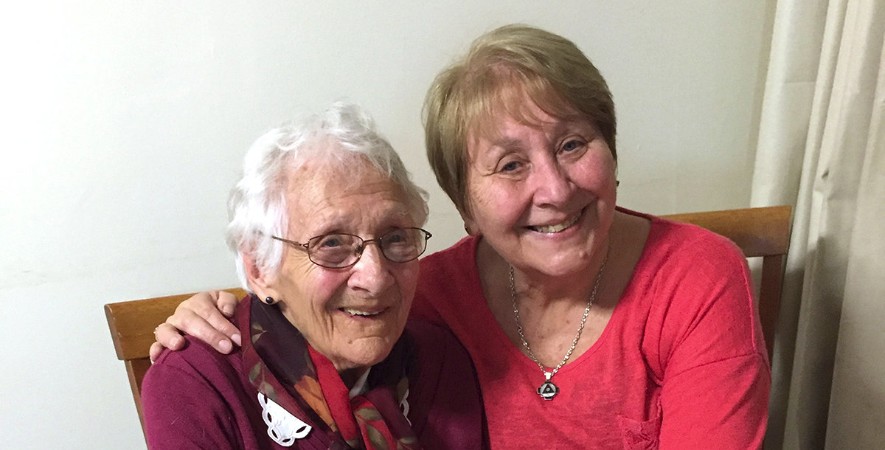 The Continence Foundation of Australia is proud to recognise the vital role of carers through the annual Carer of the Year award.
Nominations are now open for the award, which is to be presented at the 27th National Conference on Incontinence in Hobart in October.
Caring has immense worth—the replacement value of unpaid care provided is estimated at over $1 billion per week. There are over 2.8 million at-home carers looking after the most vulnerable in our society, including approximately 540,000 who provide daily continence care.
"This annual award is to honour the unpaid incontinence carers that make such a difference to the community and their loved ones," CEO of the Continence Foundation, Rowan Cockerell, said.
The care needs of people with incontinence come with a multitude of challenges, ranging from physical to emotional, financial and social effects.The Continence Foundation aims to ease these challenges by providing resources and confidential support.
"If we want people to be cared for in their own homes longer, then carers need to be acknowledged for the vital role they perform. By nominating someone you know for Continence Carer of the Year award, you are showing you value the extraordinary contribution they make," Mrs Cockerell said.
In 2017, 35 per cent of callers to the free National Continence Helpline (1800 33 00 66) were from carers requesting information about treatments, accessing service providers, specialist health professionals, financial assistance or resources such as brochures and leaflets.
The 2017 Carer of the Year, Anna Culcasi, is a beautiful example of the selfless values demonstrated by carers every day. After 30 years of working as a professional carer for intellectually-disabled clients, Anna became her elderly mother, Dina's full-time carer when she was diagnosed with dementia and Parkinson's Disease.
"I always loved being a carer. I loved the clients and loved the new experiences that they brought into my life. It was a very rewarding and fulfilling job. When I became my mother's carer it seemed like the most natural thing for me to do. I had no idea that my daughters had nominated me as Carer of the Year until I got the call to say I had won. It was most unexpected but a lovely surprise," Anna said.
Nominations close on 12 September 2018 and can be submitted:
online, by emailing [email protected], or by calling Rosa on 03 8692 8400.
The 2018 Continence Carer of the Year award is proudly sponsored by:
References: Deloitte Access Economics (2015) The Economic Value of Informal Care in Australia 2015
60