Mon 15, Mar 2021 , Bridge Magazine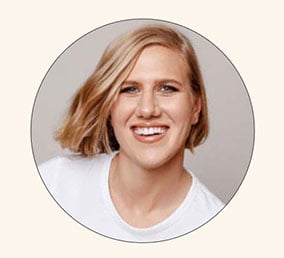 Accredited Practising Dietitian, Milly Smith, has you covered for breakfast with this cool and refreshing smoothie bowl.
This smoothie bowl has a great mix of things to aid our gut health, bone health and keep us full for longer. The use of yoghurt and milk provides us with a great source of calcium. Calcium is often lacking in Australian diets, especially for women over the age of 50 who need more of it.
The use of yoghurt also gives us some fabulous probiotics to help with gut health. The oats, fruit, vegetable, nuts and seeds all provide us with dietary fibre to help keep our bowels regular.
INGREDIENTS  
(serves 1) 
Smoothie: 
½ cup milk of choice (if using a milk alternative, make sure to choose one with added calcium)

½ cup Greek yoghurt

1 frozen banana

1 handful spinach leaves

½ tsp ground cinnamon

½ tsp ground nutmeg

  
Toppings  
¼ cup untoasted muesli

5 sliced strawberries

1 tbsp crushed mixed nuts/seeds (choose your favourites. I enjoy walnuts, macadamia and chia seeds)

  
Alternative topping options: Hemp seeds, sliced fruit of choice, nut butter, other cereals such as bran flakes, puffed brown rice.
Method  
Add all the smoothie ingredients together in a blender and blend until

smooth (if too thick, add extra milk until you're happy with it).

Pour the smoothie into a bowl and place your chosen toppings on top.

  
Enjoy!
This story was first published in Bridge Magazine. Subscribe and receive Bridge straight to your inbox.  
60