Pagoda Resort and Spa
112 Melville Parade
Como WA 6152
Australia
Sat 15th, Oct 2022 - Sat 15th, Oct 2022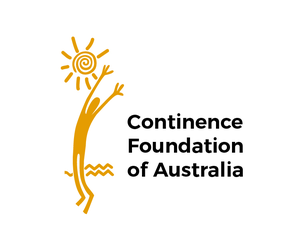 Due to COVID-19 restrictions the March 2022 WA Education Day was rescheduled from 19 March to 15 October 2022.
If you registered for the March event and have not been contacted by our events team, please email

[email protected]

or telephone 03 8692 8400
PROGRAM
8:00 Breakfast, Registration, Posters, Exhibition
9:00 Opening and welcome
9:05 Keynote Presentation: Understanding early development in autism, Prof Andrew Whitehouse, Research Strategy Director, Telethon Kids Institute
9:45 The Neurogenic Bladder, Dr Trent Barrett, Urological Surgeon, Hollywood Private Hospital
10:30 Morning Tea, Exhibition, Posters
11:00 Management options for women who have had mesh removed or are needing surgical management in the absence of mesh, Dr Michelle Atherton, Urogynaecologist, St John of God Murdoch Hospital
11:45 The Shy Bladder, Speaker to be advised
12:30 Lunch, Exhibition, Posters
13:30 Question time on Posters
13:45 Goal setting in a disability setting, Odette Gaynor and Nicole Ireland-Naughton, Physiotherapists
14:15 How to get the most from your NDIS application: Continence Assessment vs Continence Care, Clare Taylor, Continence Clinical Nurse Consultant and Kim Morgan, Senior Account Executive, Coloplast
14:45 The impact of incontinence on an adult's life with HD, Stefania Little
15:15 The impact of incontinence from the child's perspective, Keith Davies
15:45 Close
sponsorship & exhibition opportuni

ties
Industry partners, manufacturers and suppliers are invited to peruse our range of sponsorship & exhibition opportunities. Alternatively, if there are other ways you would like to participate in the WA Education Day, please don't hesitate to contact us.
Call for abstracts for poster presentations
The Continence Foundation's WA State Education & Activities Committee invites WA researchers to submit an abstract for presentation at the WA Education Day as a poster. Due to COVID-19 border closures in WA, researchers working in the continence sector have missed the opportunity to submit an abstract for the National Conference on Incontinence (NCOI 2022) to be held in October in Melbourne.

To ensure that WA researchers have a suitable forum to present their original research, an invitation is now extended to WA researchers (only) to submit their original research abstract and to discuss their work in person during the WA Education Day. 
Registration FeeS
Early Bird 
Member*: $160
Non Member: $210
Standard 
Member: $210
Non Member: $260
REGISTRATION INCLUSION
Arrival Light Breakfast, Morning Tea, Lunch, Onsite Handbook, Satchel, Recordings of approved PDF presentations post conference. 
PAYMENT OF FEES: 
Fees are in Australian Dollars (AUD) and include GST. Payment of fees must accompany all registrations and are made by credit card only. Only online registrations are accepted. 
COVID19 SAFETY PLAN
In the current COVID-19 situation, the health and wellbeing of attendees and associates is always our top priority. We continue to operate in compliance with the Australian Government directives and advice and in adjusting our operations and services accordingly.
On 3rd January 2022, the WA Government announced new proof of vaccination requirements for patrons visiting hospitality venues in Perth and WA Peel Region. Under this new Direction, Pagoda Resort & Spa is required to ensure that restaurant & bar patrons and attendees to any events being held at the Hotel's conference and meeting venues provide proof of double COVID vaccination.
20