Tue 27th, Jul 2021 - 18:30 - 19:30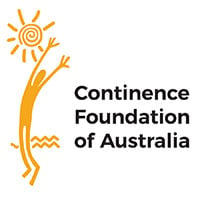 Tuesday 27 July, 6:30pm AEST
The Continence Foundation of Australia invites you to attend a special event which will be online 'A post Aged Care Royal Commission review on improving continence care'.  
Expert speakers will present the current state of play and discuss the future direction of providing evidence-based best practice continence services in residential aged care facilities. 
Our expert panel members are:
Bethia Wilson – Foundation Patron and Consumer Advisory committee


A consumer perspective to finding residential care with suitable continence practice

Michael Murray – Geriatrician and Chair Continence Foundation 


Continence Foundation's submission to the commission and expectations of levels of continence care.

Craig Gear – Older Persons Advocacy Network CEO


Charter of Aged Care Rights and Aged Care Quality Standards

Joan Ostaszkiewicz – NARI Aged Care Research Program Director –


Best practice Model of Continence Care for Residential Aged care
A must-attend for anyone working in the aged care sector.
20