Dockside - Balcony Level, Cockle Bay Wharf, Darling Park
Sydney NSW 2000
Australia
Fri 7th, May 2021 - Fri 7th, May 2021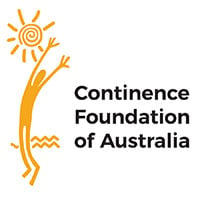 The Continence Foundation of Australia is very pleased to present this one-day Conference in NSW for health professionals with a special interest in continence management. The theme for this year's event is "Everything you always wanted to know about…continence".
Dr Jenny King (Director, Continence Foundation of Australia) says:
"A few facts become obvious the longer we work in continence. Firstly, how different things are from the textbooks and secondly, how many complex issues are so difficult to discuss. And perhaps most importantly, how much difference we can make for our patients by looking at all the factors which can relate to their continence problems.
At this conference we will talk about sexuality and disability, about dietary impact on bowels and renal calculi, about periods and bladder function and lots of other topics to help us improve our care of the whole patient."
As always, we are grateful to our sponsors for helping us run our meeting and to you for attending.
Important Information

Rest assured that the safety of our attendees is our priority and comes first before all else. We will take all necessary precautions for public health and follow national and local health guidelines that are in place at the time of our event, 7 May, but please note the following:
Delegate registrations and Sponsorship/Exhibition opportunities will be limited to reflect the current capacity restrictions of the conference venue.
If delegate registration capacities are maxed, the option of virtual attendance will be considered. 
 
Conference Program
Please click here to view the program. 
Sponsorship Prospectus
Please click here to view the sponsorship prospectus.
Contact Details
Rosa Siderelis, Event Coordinator, Continence Foundation of Australia
Email: [email protected]
Phone: 03 8692 8400
Register

Speakers
Dr Lucy Bates
Dr Lucy Bates is a Urogynaecologist, Staff specialist at Westmead Hospital. She has trained in Canberra, Gold Coast and Sydney.
Janet Candido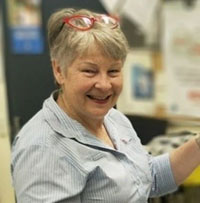 Janet Candido works at RPAH in the anorectal facility as a CNC in disorders of defecation where she has worked for 14 years.  
Janet sees patients with constipation, faecal incontinence obstructive disorders, childbirth injury, haemorrhoids and any problems relating to defecation.
Melissa Chapman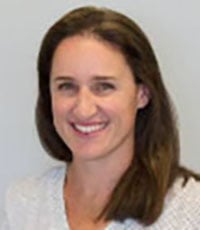 Melissa Chapman has been a physiotherapist working in women's health and pelvic floor rehabilitation for the past 17 years. After starting in women's health at Royal Prince Alfred Hospital in Sydney she went on to work for 9 years as a senior physiotherapist at the Royal Hospital for Women and is currently a director at Women in Focus Physiotherapy in Bondi Junction.
After completing pilates training through the Queensland Institute of Pilates in 2006, she has been running both mat and equipment classes for the past 14 years.
Ali Cromme
Ali Cromme is a NZ trained physiotherapist and has been practicing for 35 years. For the past 15 years Ali has had a special interest in Visceral manipulation and Cranio- sacral therapy which has ensured Ali looks at the body as a whole.
Ali has worked in New Zealand, United Kingdom, South Africa and Australia and has worked in a wide variety of Physio therapy roles from ICU to private practice. 
Dr Elizabeth Dally
Dr Elizabeth Dally graduated from the University of Newcastle before undertaking surgical training in Sydney and around NSW.  She completed Urology training with Fellowships in both Paediatric Urology, Minimally Invasive Surgery and Functional Urology and now practices at South Coast Urology in beautiful Wollongong.  She has a particular interest in functional urology, paediatric urology and female pelvic dysfunction.
Sarah Kilgour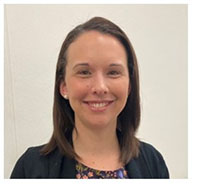 Sarah Kilgour is a qualified and experienced Clinical Psychology Registrar. Sarah has worked with many different services within public health, as well as private practice.
Sarah currently works in the Complex Adolescent Clinic and the Adolescent Bladder Clinic within the Department of Adolescent Medicine at the Children's Hospital at Westmead.
Both clinics are multi-disciplinary and provide care to young people with chronic and complex health conditions.
Dr Jenny King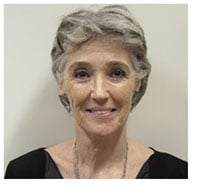 Dr Jenny King is a Urogynaecologst and Director of the Pelvic Floor Unit at Westmead Hospital. Jenny is a great supporter of all CFA activities and is a Board of Director of The Continence Foundation of Australia.
Dr King was awarded the Order of Australia Medal in 2017 for her services to Medicine in the field of Obstetrics and Gynaecology. Chair UGSA, Program Chair Education Committee IUGA.
Tara O'Reilly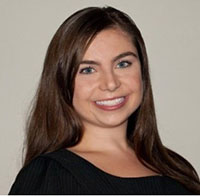 Tara O'Reilly has nearly 20 years' experience as a physiotherapist with a special interest in Women's, Men's & Pelvic Health.  She started her career in the public health sector, working as a Women's Health Physiotherapist and Childbirth Educator within an inpatient, outpatient and community setting.  She now works in private practice, treating a broad range of pelvic and pelvic floor conditions in women, men and children.
Annette Rich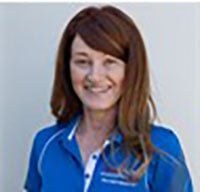 Annette Rich has been working as a Health Care Practitioner for more than 25 years both as a Registered Nurse and Physiotherapist.
Annette and her team at Sans Souci Physiotherapy Centre have treated more than 3000 mens health patients over the past 7 years with conditions such as post prostatectomy incontinence, overactive bladder, pelvic pain and erectile dysfunction.
Dr George Szonyi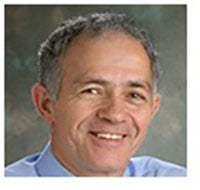 Dr. George Szonyi is a Geriatrician and holds the position of Head of Geriatric Medicine at Royal Prince Alfred Hospital and Director of Medical Services at Balmain Hospital. He has been on the Management Committee of The Continence Foundation of Australia in New South Wales Inc. for over 20 years and held the positions of Chairperson, Treasurer and Public Officer over the years. He is presently the Treasurer and Public Officer. 
Dr George Turner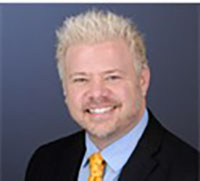 Dr George Turner.  Dr. Turner is an AASECT certified sex therapist and ran a psychotherapy practice for 15 years in the US before coming to Australia where he is a lecturer at Western Sydney University in social work. His research focuses on sexual health and helping care providers utilize a positive sexual well-being framework in their patient care.
Dr Audrey Wang
Dr Audrey Wang is a qualified Urological Surgeon with particular interests in incontinence, voiding dysfunction and reconstruction. She graduated from the University of Sydney with honors in 1998 and undertook urology training in NSW at Orange, Liverpool and Concord Repatriation General Hospitals.
Katie White
Katie White has worked in cancer and palliative care in clinical education and research roles. She currently holds chair of cancer nursing in the SLHD, working with clinical nurses to support their research and practice.
Kylie Wicks
Kylie Wicks is a Clinical Nurse Consultant in Spinal Cord Injury and General Continence. Currently the General Manager of Clinical Services for ParaQuad NSW, Kylie has a Master of Nursing Research that focused on nursing knowledge and catheter selection.
Winner of the 2013 NSW Disability Industry Innovation Awards, Emerging Leader category, for development of 3 product selection tools to assist health professionals prescribe the most suitable continence products.
Kylie has continued to develop tools in product selection and regularly provides training in neurogenic related continence.
 
Marissa Joseph
Marissa Joseph is a physiotherapist working at Sydney Women's Physiotherapy, located in the Hills District. She has experience working with female pelvic health conditions and pelvic floor dysfunction. Marissa is particularly passionate about the management of pelvic pain, as well as ensuring that all females are able to continue to participate in their exercise/sport of choice despite pelvic floor dysfunction. As a result, the implementation of exercise as an adjunct to therapy holds high importance in Marissa's rehabilitation programs.
Dr Ben Namdarian 

Dr Ben Namdarian is a consultant urological and transplant surgeon at St Vincents Hospital, HMO with The Children's Hospital at Westmead  and a senior lecturer at Macquarie University. He has a special interest in the management of congenital disorders in Transition Urology as well as using new technology and robotic minimally invasive treatments of prostatic, renal and bladder diseases.
 
20