Associate Professor Michael Murray AM
CHAIR
As the Divisional Medical Director of Continued Care, Head of Geriatric Medicine and Medical Lead of Patient Flow at Austin Health, Associate Professor Michael Murray AM brings extensive experience in the health, education and the aged care industry.
With nearly 30 years involvement in geriatric care, Michael's career highlights include extensive work in continence, public health and public policy, as well as working in education and service development. In 2019 Michael was appointment as the interim Chief Clinical Advisor to the first Aged Care Quality and Safety Commissioner.
Michael holds several board and committee positions with a variety of health and educational institutions. Michael has been the National Chairperson of the Continence Foundation of Australia for several years, prior to which he was the Victorian State President. Michael is the president of the National Ageing Research Institute. Michael was recently appointed as the Geriatrician Lead to the Victorian Aged Care Response Centre (VACRC) for Covid-19.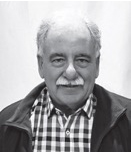 Dr Ian Tucker
DIRECTOR
Dr Ian Tucker has been an active member of the Continence Foundation since its inception. Ian has been a pioneer in the field of sacral nerve neuromodulation for disturbances of bladder and bowel function, and has chaired sessions and lectured nationally and internationally at major conferences.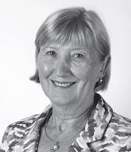 Professor Rosemary Calder AM
DIRECTOR
A founding member of the Continence Foundation, Professor Rosemary Calder has worked in health and aged care policy and services in the non-government sector and held senior executive roles in both Victorian and Commonwealth health departments. She is Professor of Health Policy and the Director of the Australian Health Policy Collaboration at the Mitchell Institute, an education and health policy think tank established by Victoria University.
Dr Janet Chase
DIRECTOR
Dr Janet Chase is a founding member of the Continence Foundation and a physiotherapist whose chosen area of practice is the treatment of incontinence and pelvic floor dysfunction in women, men and children. She has a strong interest in continence education and her published papers include research on adults and children. Janet was the past chair of the Foundation's Paediatric Advisory Committee and a former board member of the International Children's Continence Society.
Karen Allingham
DIRECTOR
Karen Allingham developed an interest in the specialty of continence in 1992 and undertook her first continence advisor role in 2000, working in the community with residential care facilities. In 2002, Karen returned to the acute hospital environment, beginning work the following year in the continence service at Royal Perth Hospital. She gained her current position of clinical nurse consultant in 2007 and successfully achieved her Masters of Nursing in 2012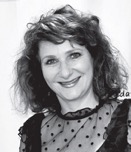 Jacinta Crickmore
DIRECTOR
Jacinta Crickmore first gained valuable insights on incontinence issues faced by consumers from her work in healthcare sales with SCA Hygiene. She became the company's QLD representative and an active member of the Continence Foundation's QLD Branch, of which she was secretary for five years and is the current treasurer. In 2014, Jacinta became a member of the Foundation's Consumer Advisory Committee, which she currently chairs. In 2015, she was appointed as a consumer representative on the Board and the Bladder Bowel Collaborative Steering Committee.
Lesley Barton
DIRECTOR
Lesley Barton has always had a passion for effective and preventative continence management and has been actively involved over the years in state-based Continence Foundation committees in a variety of roles. Lesley has worked as workplace assessor, gained qualifications in quality management, auditing and risk assessment, Education, Program Design and Governance within Aged Care. Lesley remains committed to the future growth and further development of the Continence Foundation of Australia.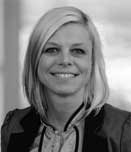 Claire Richards
DIRECTOR
Claire Richards is a Partner at KPMG with a broad range of risk, governance, compliance, assurance and audit experience. Finding her passion to be in healthcare and government, Claire provides advice to organisations operating in the health, ageing, disability, human services, justice and higher education sectors, focusing on safeguarding integrity and the community's trust in the outcomes that these organisations deliver.
Peta Titter
DIRECTOR
Peta has been nursing for 29 years in a variety of fields including adult and paediatric intensive care, hyperbaric nursing and flight retrieval nursing, performing intensive care flight retrievals throughout Europe and Asia. On returning to Australia she trained as a continence nurse and founded Women's Health Education Network, went back to University to complete her honours in pregnancy and exercise. She currently runs WHEN and is commencing her Phd in 2021.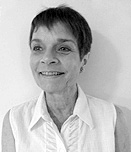 Dr Kathryn Sloots
DIRECTOR
Kathryn Sloots is a Registered Nurse with a science degree and PhD who has worked for 18 years in the areas of bowel and bladder continence (including anorectal biofeedback, urodynamics, research and education). She has published several papers on bowel continence and presented at continence conferences. Kathryn is passionate about promoting bowel and bladder continence, increasing awareness and information for health professionals and the public, and improving access to continence care.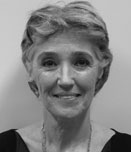 Dr Jenny King
DIRECTOR
Dr Jenny King has over 20 years' experience as a subspecialist urogynaecologist and is extensively involved both nationally and internationally in the education and promotion of continence and pelvic floor function. She is the Director of the Pelvic Floor Unit at Westmead Hospital, chair of the International Urogynaecology Association Education Committee, previous chair of the Urogynaecological Society of Australasia and a long term board member of the New South Wales Continence Foundation.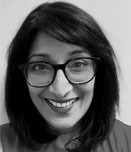 Dr Ashani Couchman
DIRECTOR
Dr Ashani Couchman is a urological surgeon who is a sub-specialist in Transitional (adolescent) urology and Neuro-urology.
She graduated from Auckland Medical School in 2003 and completed her surgical training in New Zealand. This was followed by high profile fellowships at the Institute of Urology (London), Great Ormond Street Hospital for Children (London), National Hospital for Neurology and Neurosurgery (London) and Western General Hospital (Edinburgh). She worked with world leaders of sub-specialties of Transitional urology, Neuro-urology and Paediatric urology during this time. 
She is the Chair of the Children's and Young Persons Committee of the International Continence Society and is appointed at Royal Adelaide Hospital, Hampstead Rehabilitation Centre and the Women's and Children's Hospital.
Michael Croker
DIRECTOR
Michael Croker is a highly skilled executive director with extensive experience in the professional services sector and in managing sales and operational teams and functions.  He has a depth of experience in, process re-engineering, strategic planning, and organisation transformation as well as due diligence reviews, in health, government, financial services, telecommunications, utilities, oil and gas, aviation and defence sectors.
His professional experience encompasses all aspects of financial, audit and systems management and he has successfully led large complex programs with a strong focus on delivery, stakeholder engagement, risk management and outcomes. 
100