Wed 29, May 2019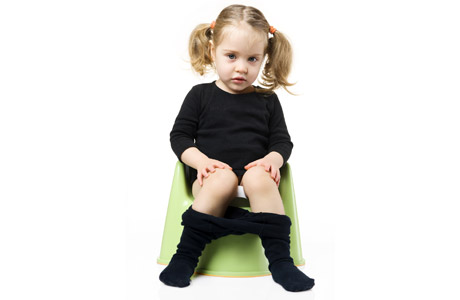 Getting the timing right is key to successful toilet training. Children's continence nurse and National Helpline consultant Janine Armocida offers some practical advice for parents.
It may surprise you to learn that Australian children today can expect to be in nappies at least 12 months longer than children born before the 1980s, a trend reflected in other western countries. This, despite a child-orientated approach to toilet training that stemmed from the 1960s and is still favoured today.
There is now research suggesting a window of opportunity during which children are best toilet trained; some research suggests between 18 and 24 months while some recommends between 24 and 27 months. Deciding on the right time for your child is an important decision, and one only you can judge.
Summer is here so it may be a good time to start thinking about it now. It should be a period when there aren't too many other stressors in the house, because you have to be prepared for accidents.
Signs that suggest your toddler may be ready for toilet training are:
they can stay dry for a two-hour period or after their afternoon nap
they can can follow simple instructions
they can pull their pants up and down.
Some toddlers will even tell you they have wet or soiled their nappy, or that they want to stop wearing them - both excellent indicators that they are ready. 
Be prepared with a potty or toilet seat insert, a foot support/step-ladder and plenty of clean underpants. Let your toddler choose the underpants; there are many themed designs to choose from. Your child can even help choose the potty, toilet seat insert and steps.
It's also a good idea to borrow or purchase children's picture books about the subject to help the process along. Do what you can to get your child excited about toilet training, because removing the nappy might not make much sense to them; after all, they have been wearing a portable toilet all their lives. 
Timing the trips to the toilet is also key for effective toilet training. The best times to sit your child on the potty or toilet are: when they get up in the morning, straight after a meal or snack and after their afternoon nap.
If your child happens to have a regular time when they open their bowels, put them on the potty or toilet at that time.
Watch your child carefully to make sure the bowel motions remain soft and regular, because hard poo can make toilet training more difficult. If that's the case, encourage foods that keep bowel motions soft, such as pears and kiwi fruit.
Stay positive. Small rewards such as sticker charts, cuddles or high fives may help your child stay on track. It's important to reward not only when they wee or poo, but even when they sit on the toilet when asked and don't do anything.
It is important to stay relaxed and positive.  Use positive verbal and body language and avoid saying things such as "you stink" or "pooey.
Also be aware that it's not uncommon for toilet training to sometimes regress; there may be a new sibling in the house, your child may be sick or the timing might not be quite right.
Stay positive, praise behaviour you want and ignore behaviour you don't. All clean-ups need to be no fuss, no frills.  And remember, it is OK to take a break from toilet training if things get too stressful for you or your child. 
Tips from the experts
If your child wears disposable nappies it may be difficult to feel if the nappy is wet or dry. If this is the case, put a pair of underpants or a tissue inside the nappy and check at least every 90 minutes to two hours to see if they are wet.
Children learn by imitation so it is a good idea from a young age to allow your child to watch you on the toilet. You can even get your toddler to sit on the potty when you're on the toilet before active toilet training
For more information or advice call the National Continence Helpline on 1800 33 00 66, Monday to Friday 8am to 8pm AEST. People can also email the [email protected].
60