Mon 12, Oct 2020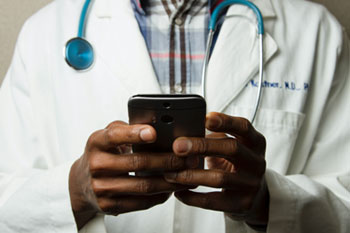 The federal budget measure continuing access to Medicare-subsidised telehealth for general practice, nursing, midwifery, allied health, allied mental health services and specialist consultations is welcomed by the Continence Foundation of Australia.
While the rapid expansion of telehealth has been driven by the COVID-19 pandemic, it has highlighted opportunities for improving access to healthcare for all Australians, including the 1 in 4 people affected by incontinence.
The Continence Foundation of Australia also welcomes measures addressing rural disadvantage in access to primary care and Aboriginal and Torres Strait Islander Health.
Other budget measures for older people, people with a disability, their carers and supporters include:
$408.5 million to improve the safety and quality of aged care
$1.6 billion for 23,000 more home aged care packages, but only 2,000 at the highest funding level
$3.9 billion investment in the National Disability Insurance Scheme (NDIS)
$10.6 million to prevent younger people from going to residential aged care
Doubling from 10 to 20 the number of Medicare-funded psychological services per year for people with a Mental Health Plan
Changes to private health insurance, extending the eligibility age of adult dependents from 24 to 31 and allowing adults with disability of all ages to remain on a family policy
Two separate $250 tax-free support payments to age pensioners, veterans, carer and disability payment recipients and Commonwealth Senior Health Card holders
The Continence Foundation of Australia looks forward to the 2021-22 budget providing much needed ongoing support for preventive health care and the National Continence Program.
 
60