Tue 29, May 2018
The 27th National Conference on Incontinence, held in Hobart on 24-27 Oct 2018, was a great success. A special thanks to the over-500 attendees, sponsors and 39 exhibitors for being so engaged with the Conference and making it a stand-out event.
The four days were filled with the latest in incontinence research and practice, as well as networking and social events for delegates. 
Day 1 (Wed 24 Oct) launched straight into extending knowledge around continence, with hands-on workshops on topics ranging from nocturia to building your own clay pelvis.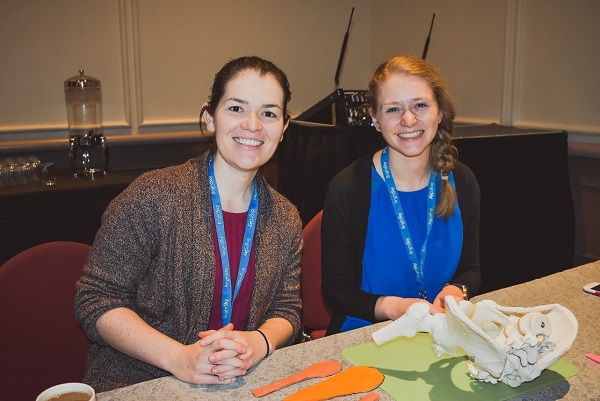 Opening welcomes from Margaret Sherburn and Michael Whishaw, Bethia Wilson and Peter Dwyer marked the official opening of the Conference. It was fantastic to have the support of the Hon. Jacquie Petrusma MP, Tasmanian Minister for Disability Services and Community Development, Minister for Aboriginal Affairs, Minister for Women, Minister for Sport and Recreation.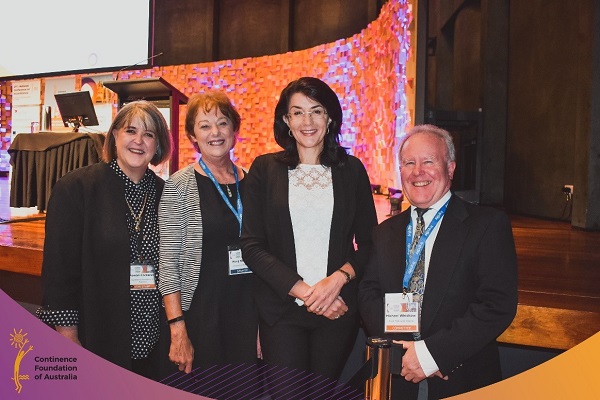 On Day 3 (Fri 26 Oct), the insightful plenary sessions and abstract presentations continued—all taking place over stunning views of the Hobart waterfront. International keynote speakers Karel Everaert (Belgium) and Anton Emmanuel (UK) 
The Conference was held in association with UroGynaecological Society of Australasia (UGSA) who ran a concurrent program on Friday, covering topics such as pelvic organ prolapse and pregnancy.
Later on the Friday, the Conference Gala Dinner was a chance for all delegates to mingle and come together to celebrate the announcements of Conference Awards.
Congratulations to Dr Margaret Sherburn for being named winner of the Best ePoster for Exploring graduate physiotherapy students' experiences of intimate peer physical examinations and the Barry Cahill Travel Scholarship Award for Best Scientific Paper on Transpubic voiding sonography.
Queensland grandmother Susanna Harrison was named the Continence Foundation's 2018 Carer of the Year.
 
Winner of the Exhibition Passport competition and complimentary registration for the 2019 Conference was Katrina Parkin. Second prize went to Michelle Paddan.
The large trade exhibition was another highlight of the Conference, with exhibitors showcasing the latest developments and products available in continence care.
The Continence Foundation would like to thank our supporters – Australian Government Department of Health and the Tasmanian Government. Additional thanks to our sponsors for their support.
We're already looking forward to the next National Conference on Incontinence, being held 20-23 November 2019 in Melbourne. 
Catch all the happenings from this year's National Conference on Incontinence in picture in our photo gallery.
60