Thu 13, Jun 2019 , News , Bridge Magazine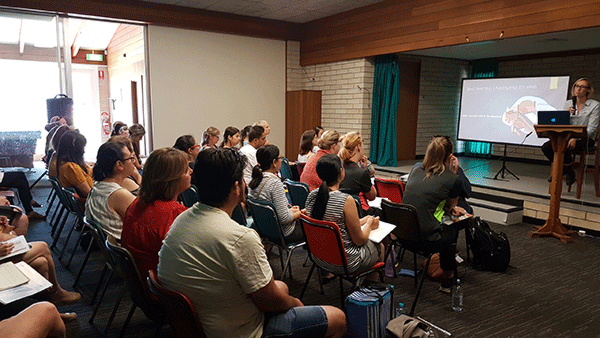 A Continence Community Health Promotion Grant gave Beanstalk Child Psychology in Adelaide the chance to provide a free toilet training workshop. 
Beanstalk is an NDIS provider of early intensive behavioural intervention for children with Autism Spectrum Disorder (ASD) in Adelaide.
Susan Petrie, psychologist and Beanstalk Director, emphasised what access to a free workshop can mean for kids, their parents and carers.
"Achieving continence is a significant developmental milestone for any child, and especially for children with ASD. Our one-on-one toilet training programs designed for children with ASD are intensive, and therefore can be cost-prohibitive for some families without funding. This grant allowed us to help our whole community, not just one family at a time," Susan said.
Beanstalk found that principles of applied behaviour analysis helped their children learn quicker and so started using the same method for teaching toilet training. They're eager to pass this knowledge on and the demand is high.
"Due to our growing client base of 130 NDIS participants, we get requests from parents and carers every week on how they can toilet train their children."
"When these parents are given a step-by-step process of what to do and have access to certified professionals who can walk them through it, there is a greater chance of success," Susan said.
If your community group is interested in applying for a grant for an initiative to promote healthy bladder, bowel or pelvic floor habits, head to continence.org.au/communitygrants.html or email [email protected].
60