Wed 29, May 2019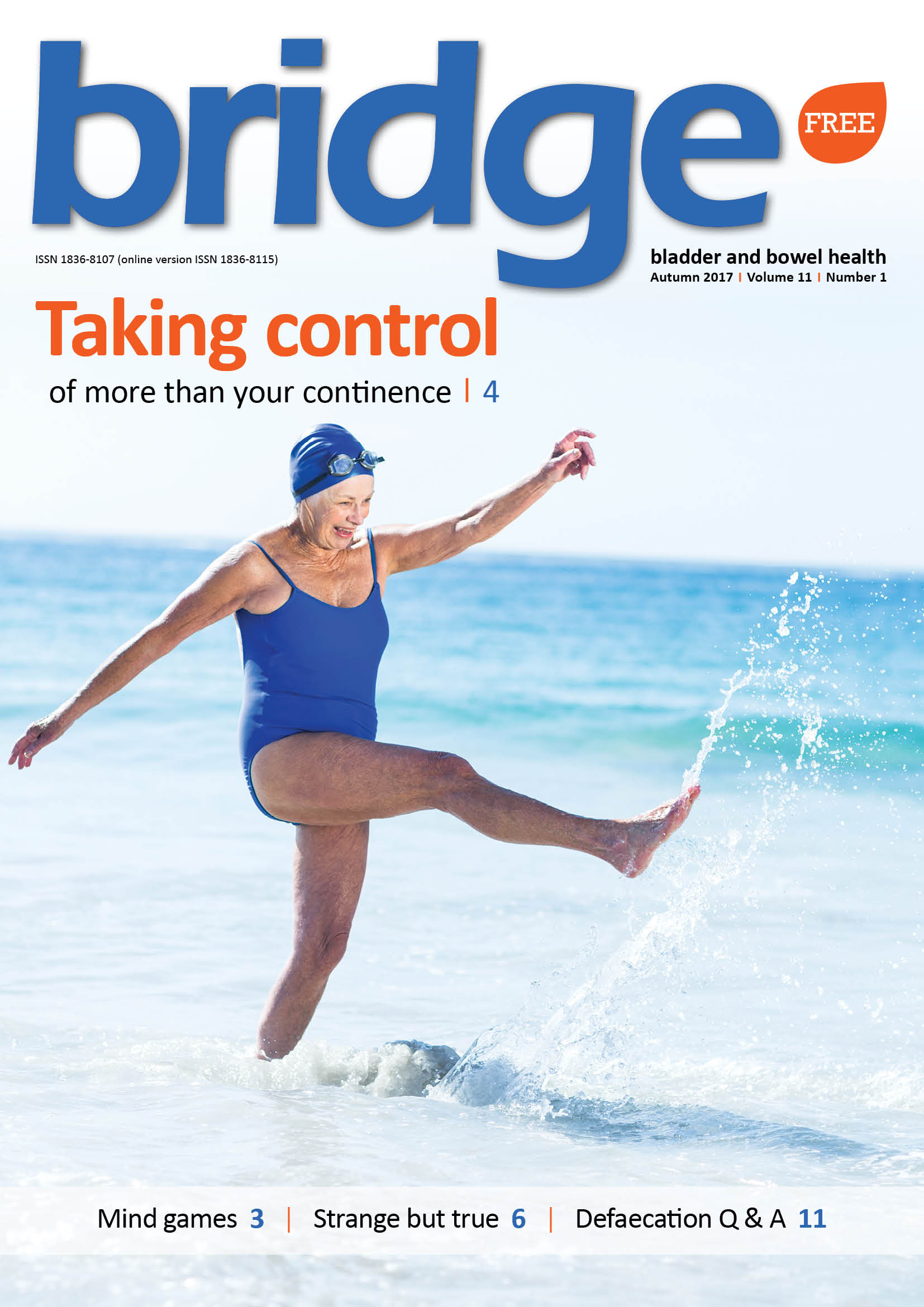 Your autumn 2017 edition of Bridge should have arrived in your virtual or real mail boxes by now.
This latest edition covers a number of subjects, including the extraordinary developments in the world of research. For example, we look at a recent Melbourne trial where physiotherapy interventions have resulted in dramatic reductions in waiting lists and fewer invasive therapies for women at public urogynaecological clinics.
We also hear from Brisbane clinicians who use fun and novel biofeedback-based computer games to teach children with bladder and bowel dysfunction how to  control their pelvic floor muscles.
The development of an extraordinary drug, derived from bottom-of-the-ocean dwelling bacteria, that destroys nearby cancer cells when activated with light, is yet another inspiring story of how far research has taken us .
Equally inspiring is the story of Diane, a delightful 80-year-old Melbourne woman, who has reclaimed her continence and her active, stimulating life, thanks to her ever-inquiring mind and positive, can-do attitude.
Our Q & A sections looks at some of the more common defaecation problems continence physiotherapist Angela Khera treats at the Alfred, and we share some of the more unusual but true facts around bladders and bowels.
Bridge is also available to view online here.
If you don't receive Bridge, or you'd like a copy (or multiples for your clinic), phone the Helpline (1800 33 00 66) or subscribe online. 
10