Victorian Continence Resource Centre
16 Martin Street
Heidelberg VIC 3084
Australia
Wed 2nd, Dec 2020 - Wed 2nd, Dec 2020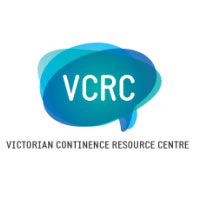 This is a Covid Safe format of our Workshop due to necessary adherence with Government Covid-19 restrictions as an essential Clinical Health Care Education service. Limited spaces are available to ensure correct spacing requirements are met for infection control. Guidelines must be followed.
This six (6) hour program aims to provide Division 1 Registered Nurses and Division 2 Nurses with the theory and the psychomotor skills required to insert suprapubic (SPC) and indwelling urethral catheters (IDC).
This program provides 6 CPD points.
Competency testing & policy guidelines will be provided to participants.
Competency in Aseptic technique is a prerequisite to participation in this Workshop.
There will be a handbook provided and training products supplied. Lunch is supplied.
At the completion of this program the participants will be expected to:
Define the structures of the male and female lower urinary tract.
Describe the clinical indications and contraindications for urethral/suprapubic catheterisation on a manikin.
Outline the nursing care to be provided post catheter insertion.
Perform a male and female urethral and suprapubic catheterisation.
Places are limited so register and book your place
20