Westmead Hospital
Cnr Hawkesbury Road and Darcy Road
Westmead NSW 2145
Australia
Tue 17th, Nov 2020 - Tue 17th, Nov 2020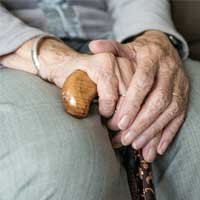 Westmead Hospital and the Continence Foundation of Australia in NSW Inc. have collaborated to organise this educational event which is suitable for all staff working in the Aged Care setting (whether in a facility or in the consumer's home environment).
Experts from the nursing specialty fields of stomal therapy, wound care and continence management will present interesting papers and offer practical information and techniques for staff to implement in the daily work setting.
Trade representatives from all three medical specialities will also be in attendance displaying their latest products and innovations.
Tickets are $50 and includes morning tea. Attendees will be required to provide or purchase their own lunch.
20